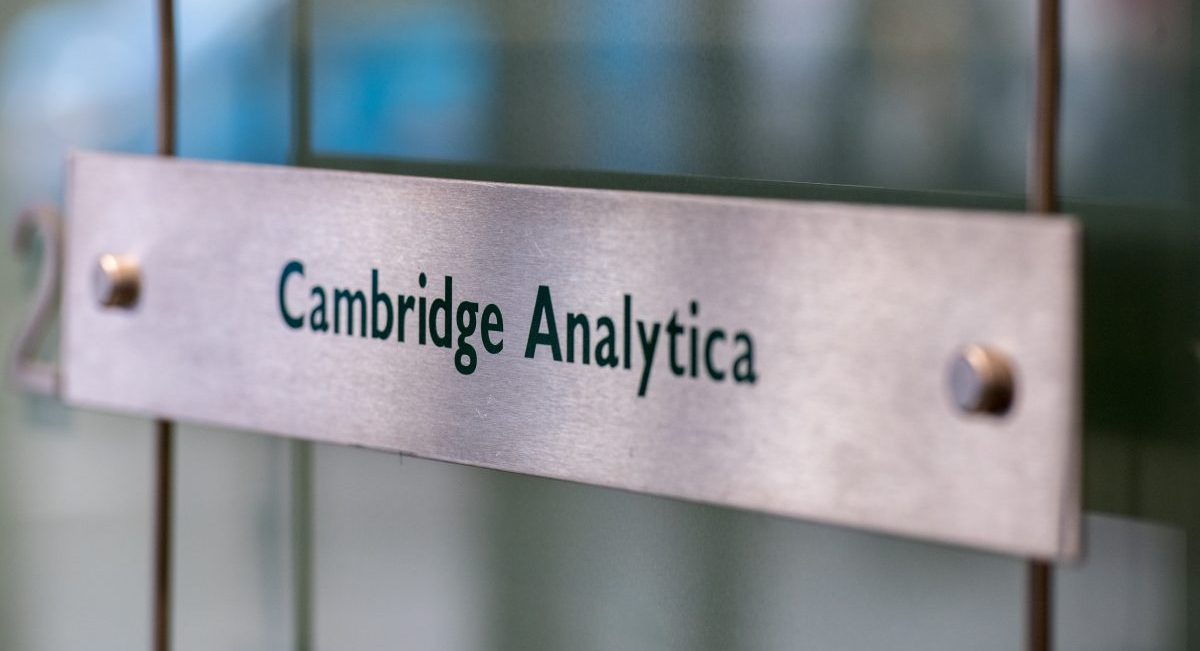 Cambridge Analytica, the data firm embroiled in a scandal regarding the use of millions of Facebook users' information, is now facing more potential trouble. On Monday, the company was hit by complaints sent to the Federal Election Commission and the U.S. Department of Justice, alleging that, as a foreign entity, they illegally tried to influence the 2014 and 2016 elections.
The complaints were filed by Common Cause, the same organization that brought FEC complaints alleging that payments made to Stormy Daniels and Karen McDougal for their silence regarding alleged affairs with Donald Trump were illegal campaign contributions.
Common Cause claims that by working for various political actions committees (PACs), committees, and campaigns, Cambridge Analytica violated FEC laws prohibiting foreign nationals from participating in election-related decisions. The complaints say that while the London-based firm has an entity incorporated in Delaware, a New York Times report describes it as "effectively a shell," and that its clients are served by the British SCL Group, an affiliated company directed by Cambridge Analytica CEO Alexander Nix.
Common Cause cites reports of a memo from an American attorney hired by the company that warned its officers that because of their British nationality they were at risk of violating FEC rules. The attorney suggested finding Americans to conduct the work that would otherwise put them at risk. The complaints refer to an NBC News report that indicates that Cambridge Analytica ignored this advice and had their own employees working within American campaigns.
"All of them were foreign nationals," a former employee told NBC, according to the complaints.
Common Cause also cites a Washington Post report that said the company used "dozens of non-U.S. citizens to provide campaign strategy and messaging advice[.]"
Much of the reported activities took place in 2014, yet the complaint claims that even after Cambridge Analytica was aware of potential legal trouble then, they continued to engage in similar practices in 2016, working for the Ted Cruz and Donald Trump campaigns.
The complaints names Cambridge Analytica LTD, SCL Group, and several individuals.
Law&Crime reached out to Cambridge Analytica for comment, but they have not responded.
Common Cause president Karen Hobert Flynn said in a statement, "These companies and individuals ignored the law, enriched themselves performing millions of dollars of prohibited work for candidates and committees, and then boasted about the effectiveness of their activities in swaying U.S. elections."
[Image via Chris J Ratcliffe/Getty Images]
Have a tip we should know? [email protected]