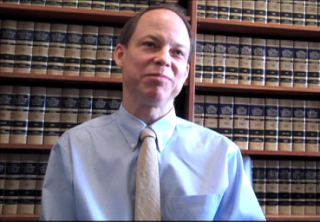 California Judge Aaron Persky, the judge presiding over Brock Turner's sentencing for sexual assault, said he believed the defendant's story.
"I mean, I take him at his word that, subjectively, that's his version of events," Persky said at the June 2 sentencing hearing, according to a transcript obtained by CNN. "The jury, obviously, found it not to be the sequence of events."
He also said Turner's alcohol use was a mitigating factor in deciding a sentence.
Turner, a student at Stanford University, was convicted of three felonies in the January 2015 sexual assault of an unconscious woman behind a dumpster. In a letter to Persky, Turner pleaded for leniency, claiming the incident was actually consensual sex, and he shifted the blame toward campus drinking culture. He faced a minimum sentence of two years in prison and a maximum of 14. Prosecutors wanted six years. Persky followed a probation report recommendation, and only handed down a six-month jail sentence followed by three-years of probation.
This ruling attracted no small amount of criticism. Opponents are trying to get Persky recalled. A juror from the Turner trial wrote Persky a letter, saying "shame on you." This backlash has influenced pending cases, too. Some potential jurors don't want anything to do with him. The victim's own letter in response to the ruling dismissed Turner's story.
Turner is scheduled to be released on September 2. Inmates in Santa Clara County, where he's locked up, serve only half their sentences if they keep out of trouble.
–
Follow Alberto Luperon on Twitter (@Alberto Luperon)
Have a tip we should know? [email protected]