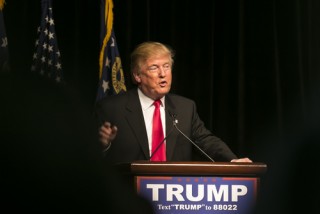 The U.S. Department of Justice announced today the indictment of Caleb Andrew Bailey, a Maryland resident, charged with engaging with a minor to produce child pornography, transporting explosives, and illegally possessing a machine gun. Lawnewz.com has confirmed that Bailey is also a Maryland delegate supporting presumptive Republican Presidential nominee Donald Trump. His father is the former vice chair of the Maryland Republican Party.
Postal police had initially discovered a ruptured package containing ammunition and explosives that was addressed to an individual in Wisconsin. Bailey later contacted U.S. Postal customer service and provided the tracking number of the package, letting them know it had not been delivered. Neither Bailey nor the intended recipient had a federal explosives license. Law enforcement officials tried to set up a meeting with Bailey at a post office, but Bailey didn't show. Officials executed a federal search warrant at Bailey's home, where they found a machine gun.
In addition to the explosives and weapons charges, the indictment alleges that Bailey "attempted to use and did use a minor to engage in sexually explicit conduct to produce child pornography," and also possessed child pornography.
Bailey faces a hearing on May 24, and faces up to 30 years in prison for the production of child pornography charge, and up to 10 years for other charges.
LawNewz.com has reached out to the Trump campaign for comment, and will update if we receive a statement.
Have a tip we should know? [email protected]