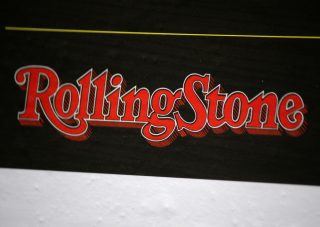 Jurors reached a verdict on Friday in University of Virginia Dean Nicole Eramo's libel case against Rolling Stone magazine, writer Sabrina Rubin Erdely, and publisher Wenner Media finding all three parties liable. The case centered around Erdely's 2014 story, "A Rape on Campus," which told the tale of an alleged gang rape of a female known only as "Jackie" at a UVA fraternity house. The magazine retracted the story in April 2015 after investigators could not find proper corroboration of the allegations, and it became known that Erdely never reached out to the alleged rapists or other individuals supposedly involved.
BREAKING: @HenryGraff reports: Sabrina Erdely found liable (w/malice) on 6 claims. Rolling Stone found liable on 3 claims. Waiting on Wenner

— NBC29 (@NBC29) November 4, 2016
BREAKING: Wenner Media found liable on three claims. Nicole Eramo hugged her lawyers and cried. @HenryGraff

— Henry Graff (@HenryGraff) November 4, 2016
Eramo sought $7.5 million and claimed that the article was defamatory towards her, for portraying her as not handling Jackie's situation properly. The court deemed that for the purpose of the case, Eramo was considered a public figure, which meant that she had to prove that the false story was published with "actual malice," a legal term that means that there was knowledge that the story was false, or reckless disregard for whether it was true. Rolling Stone's attorneys argued that had they known the weakness in the story, the magazine would not have published it.
The jury deliberated for two days before ultimately ruling in Eramo's favor. It remains to be seen how much money she will receive.
Rolling Stone issued the following statement after the verdict was announced, as reported by Sydney Ember of The New York Times:
Rolling Stone's statement on guilty verdict. pic.twitter.com/kyyxMPo2NW

— Sydney Ember (@melbournecoal) November 4, 2016
[Image via 360b/Shutterstock]
Have a tip we should know? [email protected]