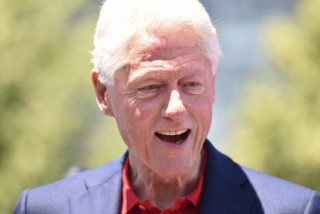 Judicial Watch announced on Friday that they've filed a lawsuit to get their hands on the FBI's records covering the Hillary Clinton email investigation. They want 1) All the interview summaries on the case, called "FD-302" forms; 2) all communications FBI employees, agents, and representatives made about the investigation; and 3) records on Attorney General Loretta Lynch's June 27 meeting with Clinton's husband, Bill Clinton.
You'll probably remember that the AG and the former president crossed paths at a Phoenix, Arizona airport. They said it was an accidental meeting, and that they only made small talk. They insisted that they said nothing about the FBI's then-ongoing investigation into Hillary Clinton's purported mishandling of official emails. But this got a lot of bad press to say the least. Critics said it showed that the Clinton's were exerting undue influence on the feds.
"There is significant controversy about whether the FBI and Obama Justice Department investigation gave Clinton and other witnesses and potential targets preferential treatment," Judicial Watch, a conservative watchdog group, wrote in a statement obtained by Law Newz.
We reached out to the FBI. Spokesman Christopher M. Allen got back to us, but declined to comment since it's a matter of pending litigation.
Update – October 28, 1:42 p.m.: Added the FBI's response.
–
Follow Alberto on Twitter (@Alberto Luperon)
Have a tip we should know? [email protected]