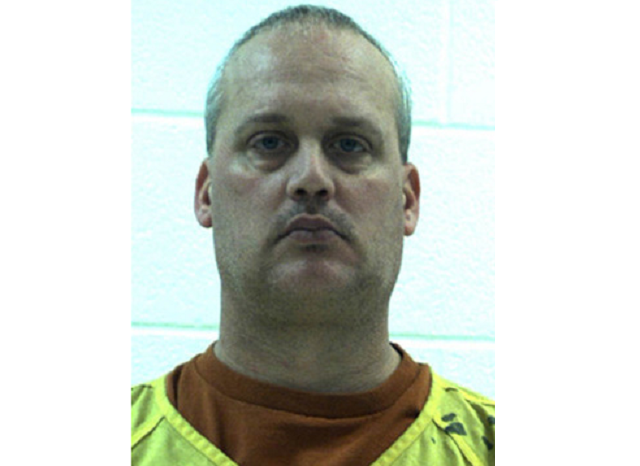 The son of convicted molester and Penn State football coach Jerry Sandusky has been accused of a similar crime. 41-year-old Jeffrey Sandusky sent a teenage girl sexually explicit text messages, the Pennsylvania District Attorney says.
He was arraigned Monday on one count of solicitation (statutory sexual assault), one count of solicitation (involuntary deviate sexual intercourse), 2 counts of solicitation (photographing, videotaping, depicting on computer of filming sexual acts); 6 counts of unlawful contact with minor; 2 counts of solicitation (sexual abuse of children); and 2 counts of corruption of minors.
Officials say charges stem from an investigation that began Nov. 2016. Sandusky allegedly sent the victim text messages, asking for naked photographs. This wasn't a random victim: He was dating the child's mother, and allegedly told the young girl to delete the demand.
She responded like this, according to court documents:
No, we don't need to talk and we aren't going to. You did what you did and I'm not going to give you a chance to try and justify it. You literally tried to guilt me into doing it and you even told me specifically what I 'needed' to do. You know who does that? Rapists and abusers, not stepdads who care about their stepdaughters. I don't know how many times I need to tell you no and to stop before you get it.
Police also say he demanded oral sex from another girl in 2013.
You can read the full complaint here:
Sandusky Complaint by LawNewz on Scribd

His father Jerry Sandusky, 73, was convicted in 2012 for molesting 10 boys, so the disgraced former assistant coach at Penn State is serving a 30 to 60 year sentence.
Update – Feb. 13, 4:19 p.m.: Updated with information LawNewz.com obtained from the Pennsylvania District Attorney.
Correction: An earlier headline for this story said that Jeffrey Sandusky was charged with sexual assault. Sandusky was only charged with solicitation of statutory sexual assault and other acts.
Have a tip we should know? [email protected]