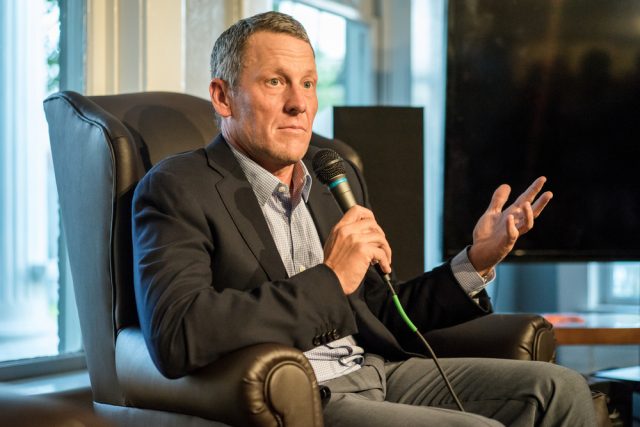 A federal court on Monday ruled that a civil lawsuit brought by the U.S. government against Lance Armstrong will move forward.   The lawsuit alleges Armstrong defrauded the United States Postal Service during its sponsorship of his cycling team during the late 1990s and 2000s.  The lawsuit was originally filed by Armstrong's former teammate Floyd Landis as a qui tam lawsuit that provides treble damages and would enable Landis to receive up to 25% of the total monetary recovery pursuant to the statute.  The U.S. government, on behalf of the USPS, alleges nearly $100 million in damages.
According to a copy of the lawsuit obtained by LawNewz, Armstrong's team received $32,267,279 in compensation from the USPS over the course of a lengthy sponsorship deal.  The government essentially alleges the payments violated the False Claims Act because the team (and Armstrong) knowingly submitted invoices for payment despite the fact they were "actively concealing" a massive illegal doping program.
Armstrong and the other defendants asked for the lawsuit to be dismissed, arguing the court should adopted a "benefit-of-the-bargain" approach to calculating damages in the case because the actual value of the services they supplied to the USPS are difficult to determine.  Furthermore, they argue that there is internal correspondence with USPS and third-party evaluations that show USPS received a great deal of benefits as a result of its relationship with Armstrong.
However, the court ultimately determined that it would be up to a jury to decide whether the USPS was damaged as a result of the relationship with Armstrong and his team.  The court found the fallout surrounding Armstrong's widely publicized 2013 confession that he used performance enhancing drugs during his career could lead a jury to conclude the USPS's brand was damaged as a result of its association with Armstrong.
A trial date has not yet been set for the case.
[image via stock_photo_world / Shutterstock]
Have a tip we should know? [email protected]