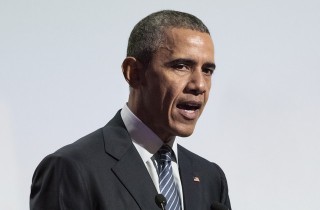 The D.C. District Court dealt a blow to the Affordable Care Act, commonly known as Obamacare, on Thursday. The case, U.S. House of Representatives v. Burwell et al., centered on a specific part of the Act that requires insurance companies to reduce deductibles and co-payments, with the government reimbursing the companies for the discounts. The House of Representatives sued, claiming that Congress did not authorize those particular reimbursements, and that the Executive Branch does not have the power to authorize government spending. The government has already spent billions on these types of reimbursements, Reuters reported.
The Obama administration argued that the spending fell under the same provision that allowed for tax credits under the Act.
Judge Rosemary Collyer ruled in the House's favor, saying that the money designated for the tax credits could not also be used for the reimbursements for deductibles and co-payments. She said those reimbursements were separate, and the government cannot spend money on them since Congress never authorized it.
The result of the case is sure to please House Republicans, who supported the challenge against Obamacare. Of course, the decision will likely be appealed to the D.C. Circuit Court. Judge Collyer stayed her ruling pending appeal, which means that it will not take effect unless the Circuit Court affirms her decision.
[Image via Shutterstock]
Have a tip we should know? [email protected]