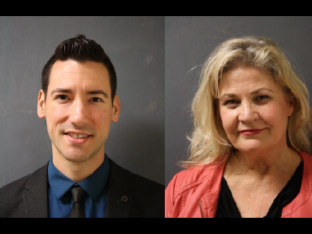 All charges have been dismissed against the pro-life activists indicted in Texas for their involvement in the making of undercover videos about Planned Parenthood.
The Houston Chronicle reports the Harris County District Attorney's Office has dismissed all charges against the two activist filmmakers, David Daleiden, 27, and Sandra Merritt, 63. As LawNewz.com reported in January, a grand jury empaneled to investigate misconduct by officials at Planned Parenthood instead decided to flip the script, returning indictments against Daleiden and Merritt. Both were charged with second degree felony tampering with a governmental record for allegedly using fake identification cards to hide their real identities when making the videos. Daleiden was also charged with a misdemeanor for allegedly attempting to purchase human organs.
The report states the prosecutors made the surprising announcement at a hearing on Tuesday morning.  Daleiden and his attorney reportedly told the newspaper they were satisfied with the decision.
LawNewz.com reached out to the Harris County District Attorney's Office for comment and we will update this story when we receive a response.
Have a tip we should know? [email protected]