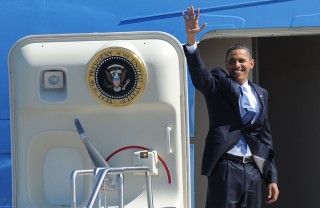 Secret Service and Air Force records obtained by conservative watchdog group Judicial Watch detailed the expenses related to President Barack Obama's attendance at the 2015 Paris Climate Change Conference. According to the records, Secret Service charges and flights added up to $2,976,296.20. And that doesn't even include expenses for Secret Service meals, meeting rooms, or cabinet members' travel and catering.
The conference lasted from November 30 to December 12, 2015, and the Secret Service expense report says they spent $706,065 on hotels alone. They stayed at a number of hotels, including the Hilton Astor, Marriott Ambassador, Marriott Rive Gauche, Mercure Tour Eiffel, and the InterContinental Paris Le Grand.
Air travel expenses were listed as $1,652,124.60, $1,404,927.00 of which was for 14.4 hours of use of Air Force One, but just $247,197.60 for 15.6 hours of a C-32A jet. Additional costs included $531,598 in vehicle rentals and $652 for renting a copier.
So far, President Obama has racked up $82 million in travel expenses while in office. While Judicial Watch President Tom Fitton harped on Obama for "wasteful and unnecessary presidential travel that abuses the taxpayers, the military, and the U.S. Secret Service," it should be noted that this particular trip was not for vacation. While the Commander in Chief may be living large while conducting business, he has taken just 177 vacation days as of December 2015 according to Mark Knoller of CBS News, compared to President George W. Bush, who spent 480 days in visits to family homes in Texas and Maine during by that point in his presidency.
[image via shutterstock]
Have a tip we should know? [email protected]