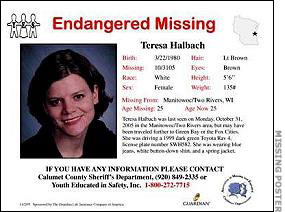 Former local news reporter Diana Alvear tells LawNewz.com she is now the brunt of some very nasty private Facebook messages, emails, and posts. What did she do? She spoke out on behalf of 25-year-old Teresa Halbach, who was allegedly killed by Steven Avery. At least that's what the cops believe and apparently so did a jury in Manitowoc County, Wisconsin. Alvear believes the public and the Making a Murderer documentarians are ignoring the real victim in all of this: Halbach.
She recently appeared on the Making a Murderer special on Dr. Phil, which aired this Monday. Alvear is featured prominently in the documentary because she delivered day-by-day reports during the trials. She gained more notoriety after penning an essay blasting the documentarians for not focusing on the real victim.
"You just don't have the whole story," Alvear told the talk show host.
The response after the show appearance? She's gotten messages like the this one: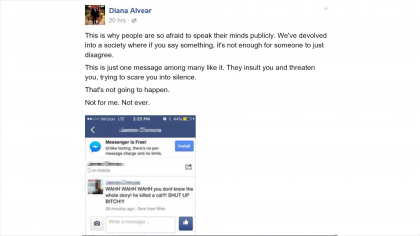 Again, she is speaking out, in part, on behalf of the victim.
"What I want to say is this: Avery and Dassey may be serving life sentences behind bars, but they're alive. Teresa was handed a death sentence 10 years ago. She will never fall in love, get engaged, get married," Alvear writes in her essay.
Have a tip we should know? [email protected]
Rachel Stockman - President / On Air Host