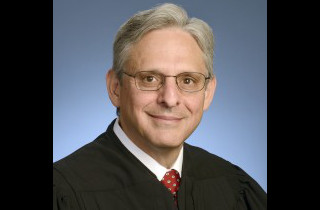 A New Mexico attorney has filed an action with the U.S. District Court in Washington, D.C., requesting that they compel the U.S. Senate to hold confirmation hearings for Supreme Court nominee Merrick Garland. The petition, which seeks a declaratory declaration from the court and a writ of mandamus (a judicial command), argues that by waiting until the next President is elected, the Senate "violated its constitutional duty."
Steve Michel filed his 34-page petition against Senators Mitch McConnell and Charles Grassley, and the Senate as a whole. Michel argues that the Senate must hold proceedings to evaluate Garland's nomination. He says that when the majority of the Senate Judiciary Committee agreed not to hold hearings on any nominee until the next President takes office, they prevented other Senators from doing their job. As a result, Michel argues, the people who elected them were deprived of representation. He says:
[M]uch of the electorate that voted for senators to represent them in Washington will have been forever divested of their representation, through their elected senators, on whether Judge Garland's nomination should be provided Senate advice and consent.
The main issue is whether the Senate truly has to go forward with confirmation hearings, or if it is within their discretion to wait.
Michel is asking for the court to declare that the Senate has a non-discretionary duty to moved forward on Garland. He supports his claim by quoting the Constitution, which says that the President "shall nominate, and by and with the Advice and Consent of the Senate, shall appoint… Judges of the supreme Court."
George Washington University Law Professor Jonathan Turley believes that it is indeed a discretionary act, and he wrote in a blog post that the government's separation of powers prohibits the courts from forcing the Senate to do this. "Despite my agreement that Garland should receive a vote, the lawsuit is meritless in my view," Turley said. "The Senate clearly has the authority to withhold consent by refusing a hearing or a vote to a nominee."
Have a tip we should know? [email protected]