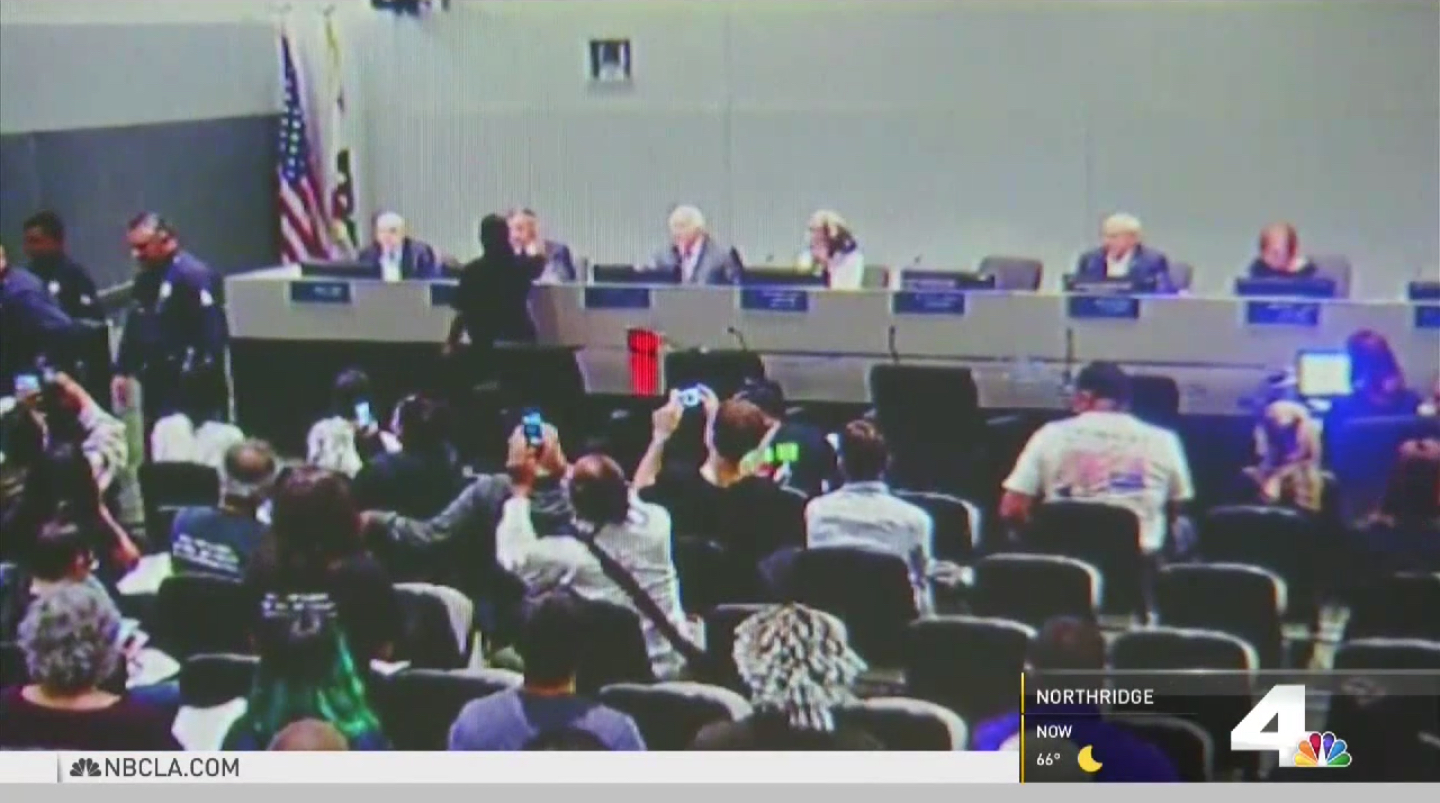 Two women were detained and charged with battery on Tuesday after one of them allegedly threw a whitish powder into the face of Los Angeles Police Chief Charlie Beck during a tense meeting of the Los Angeles Police Commission.
It turns out that whitish powder was actually the cremated remains of Wakiesha Wilson.
Wilson's dead body was found inside an LAPD detention center over two years ago. The L.A. County coroner's office said she died by suicide, hung from a piece of cloth tied to a phone cord. Her mother wasn't notified until after Wakiesha missed a court hearing. In an unsurprising turn of events, the LAPD investigated itself and declared they were not responsible for Wilson's death.
The LAPD also recently revealed that the officer who was on duty while Wakiesha Wilson died ended up getting fired for negligence. Additionally, the LAPD now claims that 22 minutes worth of surveillance footage was "accidentally deleted." Members of Wilson's family attended Tuesday's meeting in order to object to the LAPD's official story. That's where accounts somewhat diverge.
The LAPD maintains that the ashes were thrown into Chief Beck's face–indeed they've filed charges exactly to this effect. Other witnesses on the scene say the ashes–or something else–were simply placed near Beck.
Lisa Hynes is Wakiesha Wilson's mother–and the sister of the woman who allegedly threw the ashes. She says her sister simply dropped a piece of paper on Beck's desk. In comments to the local NBC affiliate, she said, "I want them to know–I want the world to know: Charlie Beck is a liar."
According to NBC 4's Patrick Healy, Sheila Hynes Brim "was seen throwing something at Chief Beck. The meeting abruptly ended. Room cleared. Hazmat called in to determine what the substance was. The conclusion? Ash."
Youth Justice L.A., a youth-led movement against mass incarceration, police violence and the criminalization of youth, issued a statement on Twitter noting, "Black Lives Matter activist Melina Abdullah @DocMellyMel & Wakeisha Wilson's aunt Sheila Hynes Brim were unjustly arrested by LAPD at headquarters for NO REASON at the LAPD Commissioner's Meeting."
Video of the meeting shows a woman releasing ashes or some other powder near Beck and in his general direction. It's unclear from the footage if the ashes make contact with him.
In later comments to NBC 4, Hines-Brim said, "I used her ashes. So they could be with him. So he could feel her because he murdered her." Wilson's mother said she was unaware of the ash protest and couldn't confirm whether the ashes thrown actually belonged to her daughter.
The other woman who was detained, Black Lives Matter activist Melina Abdulla, is accused of assaulting a police officer. Both women have since been released on $20,000 bail.
One thing is clear, however, as Hines-Brim was walking away from Beck, the dead woman's aunt shouted, "That's Wakiesha. She's going to stay with you."
[image via screengrab/LAPD/NBC 4]
Follow Colin Kalmbacher on Twitter: @colinkalmbacher
Have a tip we should know? [email protected]