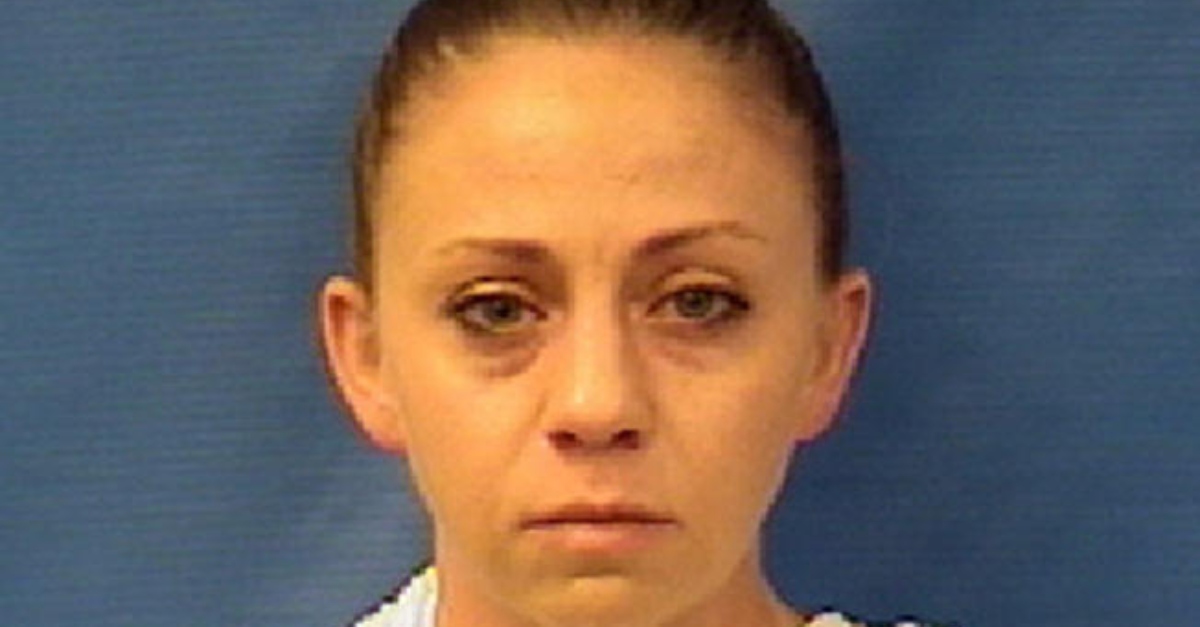 A grand jury indicted Amber Guyger for murder, Dallas County District Attorney Faith Johnson told reporters in a press conference Friday afternoon.
Prosecutors argue the defendant should be held responsible for fatally shooting the victim at his apartment on September 6. Police say Guyger entered Jean's home at the South Side Flats after a shift, and opened fire, striking him in the torso. She allegedly claimed she mistakenly believed that his fourth floor apartment was her third floor residence. Guyger lost her job over the incident. Others wondered how this shooting could possibly have happened. They were neighbors, but apparently didn't know each other.
An attorney for Jean's family accused investigators of slow walking an arrest.
"We not asking anyone to jump to any conclusions," lawyer Lee Merritt said on September 8, the day before a manslaughter charge was filed against Guyger. "We're not asking for law enforcement to convict this person, or deny them their right to due process, but we're asking that they be treated as any other citizen–where there is evidence that they committed a crime–be treated, and that is for a warrant to be issued, and for an arrest be made."
The shooting ended up being another chapter in the ongoing debate in how law enforcement treats people of color. Jean was black. Guyger is white.
At the press conference, reporters asked Johnson why the charge was bumped up to murder. She said she couldn't discuss the evidence presented to the grand jury, but previously explained it was the Texas Rangers who pursued the manslaughter charge. The D.A.'s office was still investigating at the time, she said.
Incoming Dallas District Attorney John Creuzot previously said the defendant should've been charged with murder off the bat.
"I don't know any police reports," he said in a NBC-Dallas-Worth report after winning the Nov. 6 election. "I don't know any forensic reports, but based on what I have seen, manslaughter is an inappropriate charge, based on the circumstances as I understand them. Once I get in there and I get everything in front of me and it appears the most appropriate charge is murder, then that's the charge we will go forward with."
Note: Updated with information from Johnson's press conference.
[Mugshot via Kaufman County Jail]
Have a tip we should know? [email protected]