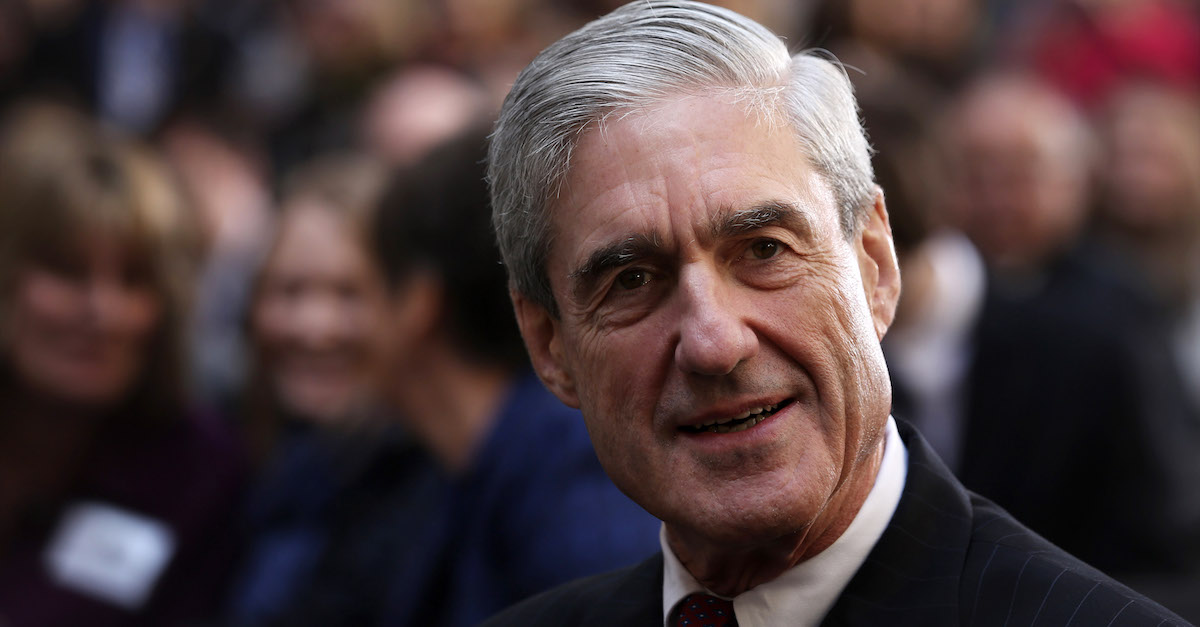 A case has been bouncing between the Washington, D.C. District Court and Circuit Court of Appeals at a breakneck pace since it was first filed in August. Pretty much everything about it has been under seal, though, so there's no certainty on the issues involved. Whatever they may be, and whomever the person is, the court will address them in two weeks. The D.C. Circuit announced Friday that they will be hearing oral arguments in the case on December 14, in a closed session.
BREAKING: D.C. Circuit just announced that the Dec. 14 oral argument in the mystery grand jury witness case POLITICO reported on will take place in CLOSED SESSION. Earlier: https://t.co/ZQpoLCWTuO

— Josh Gerstein (@joshgerstein) November 30, 2018
Law&Crime has previously reported on the mysterious legal battle that appears to be going on between Special Counsel Robert Mueller's office and an unidentified grand jury witness.
This latest development comes two weeks after the unknown appellant filed a 6,487-word brief in the case.
Speculation has been rampant as to what the case is about. Is it a challenge to Mueller's authority like those brought by Roger Stone associate Andrew Miller or Concord Management? Is it something else altogether?
And most intriguingly, who is it?
Some snooping by a Politico reporter led to the belief that it could even by President Donald Trump himself, but Trump's lawyer Jay Sekulow denied it.
Attorney Ted Boutrous told Politico that "the most likely scenario is someone filed a motion to quash or otherwise resisted a grand jury subpoena, and the judge issued an order denying that and saying the witness needs to testify." Another one of Trump's lawyers, Rudy Giuliani, has said that he would fight any subpoena of Trump.
When the case went before the entire D.C. Circuit, the only judge to recuse himself was the lone Trump appointee, Gregory Katsas. Judge Katsas said during his confirmation hearing that if an issue related to the Russia investigation were to come before the court, he would likely recuse himself. That doesn't mean it's Trump, though, as Katsas had worked on Russia-related issues in the past.
An attorney for a senior Trump staff member said in October, "It could be anyone who's been subpoenaed by the special counsel for anything."
That same lawyer recalled a past case where even the decision was kept under seal. That means that depending on how the case goes, we may never learn what it was about or who was involved.
[Image via Alex Wong/Getty Images]
Have a tip we should know? [email protected]