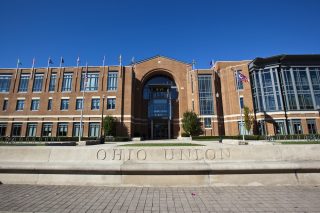 Late Thursday, Ohio lawmakers passed a bill that would allow licensed individuals to carry concealed weapons on college campuses. The bill passed the state Senate with a 22-8 vote, after the House voted 68-25 in its favor.
If Governor John Kasich signs the bill, it would give public colleges in the state discretion over whether to permit concealed-carry on school grounds. They would still have the option of forbidding the practice at their individual schools.
The bill passed less than two weeks after an attack at The Ohio State University. A terrorist hurt 11 people when he drove a vehicle into a crowd and then stabbed people on campus. The attacker, Abdul Razak Ali Artan, was eventually killed by a police officer who shot him.
There was much debate over the bill, even among law enforcement officials. A state sheriff's group supported it, but the Ohio Association of Chiefs of Police and a local prosecutors' group were against it.
The bill also eliminated a state ban on concealed weapons in public areas of daycare centers and airports and daycare centers. Operators of such facilities would still be able to prohibit firearms in the buildings. A previous draft of the bill would have allowed people to bring concealed weapons into government buildings, like city halls and libraries, but that language was removed by the state House of Representatives on Thursday.
[Image via Shutterstock]
Have a tip we should know? [email protected]