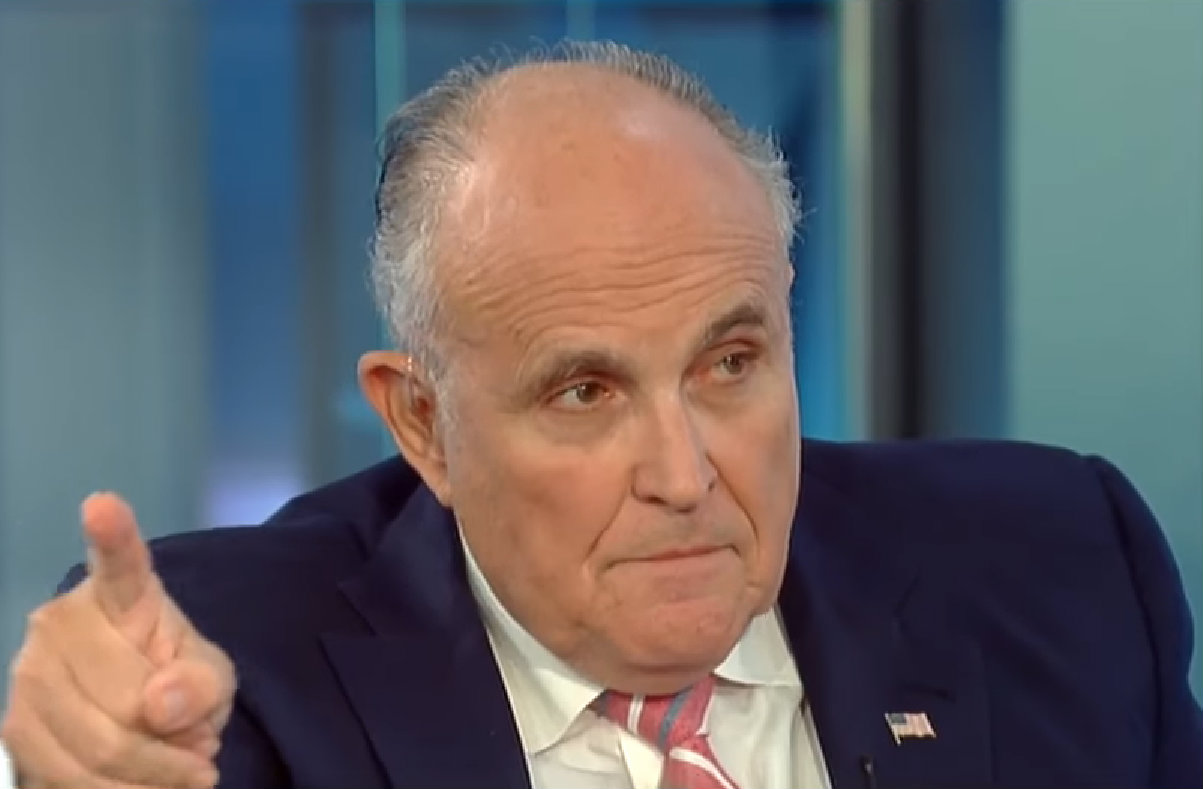 Watchdog groups CREW and the Campaign Legal Center caught wind of Trump lawyer Rudy Giuliani's interview on Fox News, resulting in new accusations that the president may have broken the law with the $130,000 payment to Stormy Daniels.
Giuliani said President Donald Trump reimbursed attorney Michael Cohen for the October 2016 payment to the porn star, but claimed campaign money wasn't used. He also said the president didn't know the "specifics" of it "as far as I know," but knew of the "general arrangement" that Cohen would "take care of things like this."
Cohen said in February that neither the Trump Organization nor Trump campaign were involved with the payment, and that neither reimbursed him. Trump later claimed in April that he was unaware of the Daniels payment, but he confirmed Thursday that there was reimbursement.
For CREW, however, Giuliani's statement is enough to at least support an investigation into whether the president broke the law.
"If it was a loan, President Trump likely violated federal law by failing to disclose it as a liability on his OGE [Office of Government Ethics] 278 report, filed in June 2017 and covering liabilities incurred in 2016 like this $130,000 payment," CREW Executive Director Noah Bookbinder and Chair Norm Eisen wrote in a letter arrested to Deputy U.S. Attorney General Rod Rosenstein, Deputy U.S. Attorney for the Southern District of New York Robert Khuzami, and U.S. Office of Government Ethics Acting Director David J. Apol.
The letter, dated Thursday, is meant to supplement CREW's previous request that the DOJ and OGE probe whether the Daniels payment constituted a loan to Trump, and if the president "knowingly and willfully" didn't report it.
Trump confirmed that the reimbursement happened, though he claimed no campaign money was used.
Mr. Cohen, an attorney, received a monthly retainer, not from the campaign and having nothing to do with the campaign, from which he entered into, through reimbursement, a private contract between two parties, known as a non-disclosure agreement, or NDA. These agreements are…..

— Donald J. Trump (@realDonaldTrump) May 3, 2018
This instigated another claim from the Campaign Legal Center, who called on the Federal Election Commission to investigate this.
"Trump's admission that he later repaid Cohen for the hush money destroys any argument Cohen could have made that the payment was out of his own money as an independent expenditure," President Trevor Potter said in a statement obtained by Law&Crime. Potter added, "Given the new accounts by Trump and Giuliani, it now appears Cohen violated campaign finance law when he fronted the $130,000 payment with funds financed by his home mortgage because that constitutes a campaign contribution by him well in excess of the $2,700 limit, and the Trump campaign (through its agent, the candidate) violated the law by accepting an excessive contribution and failing to report it. If this is the case, then the campaign further violated the law by failing to report Trump's subsequent repayments to Cohen."
Colin Kalmbacher contributed to this article.
[Screengrab via Fox News]
Have a tip we should know? [email protected]