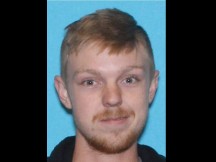 The "affluenza" teen returns to an American court Friday morning for a detention hearing. Ethan Couch, 18, was flown back to the U.S. Thursday, after dropping his fight against extradition from Mexico.
While his mother, Tonya Couch, quickly returned to the United States after capture, Lil Couch tried to stay put. He fought extradition attempts to remove him from Mexico, opting to stay at their (no doubt luxurious) jails. Couch faces a maximum of 120 days for violation probation.
LawNewz.com founder Dan Abrams argues fighting extradition was a dumb move. "Rather than return and begin serving the time, he remains in a Mexican detention center which very well may not count towards his time in an American jail," Abrams wrote. "Why fight it? There was never any question he would eventually be sent back."
Couch became infamous for killing four people in a 2013 car wreck while intoxicated. His attorney argued he had "affluenza": his privileged upbringing made it so he couldn't tell right from wrong. The result was 10-years' probation as a juvenile.
It only got worse when he missed a December meeting with his probation officer (it was then alleged he broke the terms of his sentence). Turned out he and his mother were running from the United States. Authorities later captured them hiding in a Mexican resort town.
His Friday hearing will take place in Tarrant County, Texas.
Update — Jan. 29, 12:15 p.m. EST: The detention hearing just finished. Ethan Couch will stay at a juvenile facility for the time being.
Ethan Couch will stay at juvenile detention for the moment, but judge says he's considering best place to hold him, says DA rep.

— Jim Douglas WFAA (@wfaajdouglas) January 29, 2016
Neither Tonya or Fred Couch attended #EthanCouch detention hearing. His half sister did. DA argued no suitable parent for him @NBCDFW

— Chris Van Horne (@CVHReportsNBC5) January 29, 2016
Several loved ones of Ethan Couch's 4 fatal victims attend his detention hearing to start at 10:30. pic.twitter.com/scabdqrBAE

— Jim Douglas WFAA (@wfaajdouglas) January 29, 2016

–
>> Follow Alberto Luperon on Twitter (@Alberto Luperon)
Have a tip we should know? [email protected]