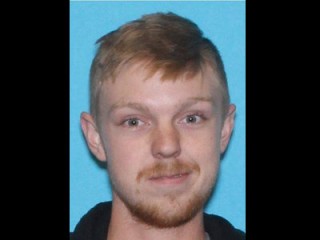 He has become public enemy #1. Along with his mom Tonya, Ethan Couch is arguably the most detested man/boy in America right now​. After all, at age 16 he avoided serving any jail time despite killing 4 four in 2013 after drinking and driving. What landed him in the legal hall of infamy, however, was that his defense team relied, in part, on the "only in America" argument that his wealthy upbringing prevented him from understanding the consequences of his actions; a grisly case of affluenza.
But since what seemed like a legal gift from the heavens, Couch (and his mom) have made a series of almost absurd choices.
Horrible decision number one: being videotaped at a party late last year potentially playing the same game, "beer pong" that he played the night he committed the crime. Most importantly, that would have been a violation of his probation.
Horrible decision number two: apparently he and his mom had a going away party of sorts after the video surfaced but before they fled.
Horrible decision number three: actually fleeing to Mexico which is also a violation of his probation. Not to mention the fact that if and when he was caught, the Mexicans would immediately send him back.
Horrible decision number four: over the Christmas holiday, they go to Puerto Vallarta to hide out. Yes, the American tourist mecca. The only locale in Mexico that arguably afforded them a better chance of being immediately recognized might have been in Cancun. Maybe​.
Horrible decision number five: rather than laying low, Ethan ran up a tab of over $1000 at a local strip club which, of course, he then couldn't afford to pay. Apparently he offered his watch as collateral and was escorted back to his hotel where his mom paid the bill. Remember lay low.
Horrible decision number six: ordering pizza from Domino's which ultimately got him caught. I love Domino's as much as the next guy but seriously you want to interact with as FEW people as possible when you are on the lam.  
Horrible decision number seven: to have brought their family dog Virgil with them to Mexico who, of course, went missing after their arrest.
Horrible decision number eight: and this one may be the worst of all. . .after he is caught, he fights extradition to the United States. He is facing a maximum of 120 days for violating his probation and rather than return and begin serving the time, he remains in a Mexican detention center which very well may not count towards his time in an American jail? Why fight it? There was never any question he would eventually be sent back.
Well it seems a month later he finally appreciates this reality and is now agreeing to be sent back.
And now maybe just maybe, someone is offering him crafty legal advice again as his lawyer seems to be preparing a familiar argument to explain away his Mexico excursion; blame it all on mom again  –that maybe she forced him to go.
Apparently affluenza isn't curable either.
Have a tip we should know? [email protected]
Dan Abrams - CEO and Founder