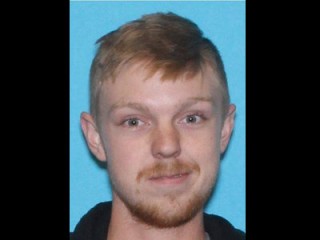 UPDATE — 3:00 p.m. ET:
In a new twist in a case that has riveted the county, lawyers for the 'affluenza' teen are now investigating the possibility that he was somehow forced to flee to Mexico. Yes, was forced. Couch and his mother were captured last month after fleeing from the United States to Puerto Vallarta. Couch's attorney reportedly told reporters after a hearing that he was determining whether his client "was voluntarily or involuntarily taken to Mexico."  The lawyer did not mention who could have forced Couch to leave — but he was traveling with his mother, who is now facing separate charges.
---
Texas prosecutors want to move the so-called "affluenza" teen's case to adult court. This could mean serious consequences for Ethan Couch, who could spend 120 days in an adult facility. Couch was sixteen when he was convicted of involuntary manslaughter for driving drunk and killing four people. Prosecutors also want to transfer the case so if Couch decides to say, take off again, he could face stiffer penalties including serious state prison time.
"If the case is transferred to adult court, and it is expected to be, then any future violation will result in an adult sentence," said Beth Karas, LawNewz.com's Editor-at-Large.
The move comes as prosecutors face heavy pressure from groups like Mothers Against Drunk Driving (MADD) who want Couch treated like an adult. So far, the group has more than 60,000 signatures on an online petition.
The case sparked national outrage after attorneys for Ethan Couch claimed he suffered from "affluenza" and needed rehabilitation instead of prison time. He was sentenced to 10 years probation. But in December, Couch found himself in even more trouble after failing to check in with his probation officer, and fleeing to Mexico with his mother. Late this afternoon, Couch's attorney withdrew his motion fighting Couch's extradition, so he could be sent back to the United States very soon.
During Tuesday's hearing, a Tarrant County judge delayed his decision on whether to move the case to adult court after telling prosecutors that they are required to notify Couch's parents about the hearing.
"He travelled apparently on his own to Mexico. The reason we need to start this hearing is that the [adult] court can retain jurisdiction if and when he returns," a prosecutor said, according to the Dallas Morning News.
[h/t Dallas Moring News]
Have a tip we should know? [email protected]
Rachel Stockman - President / On Air Host