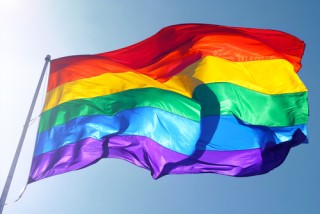 The American Civil Liberties Union of North Carolina, along with Lambda Legal and Equality North Carolina, filed a lawsuit on Monday to challenge House Bill 2 ("HB 2"), a law that they claim discriminates against lesbian, gay, bisexual, and transgender individuals.
The suit is against North Carolina Governor Pat McCrory, state Attorney General Roy Cooper, and the University of North Carolina. It is filed on behalf of Joaquín Carcaño, a transgender employee at University of North Carolina-Chapel Hill, Payton McGarry, a transgender student at UNC-Greensboro, and Angela Gilmore, a lesbian professor at North Carolina Central University.
HB 2 requires every multiple occupancy bathroom or changing facility in a school or public agency to be designated for and used by people according to their "biological sex," which the bill defines as "[t]he physical condition of being male or female, which is stated on a person's birth certificate." It also describes the state's employment discrimination policy as protecting people based on "race, religion, color, national origin, age, biological sex or handicap," (emphasis on the word biological is in the actual text) which does not provide protection for people based on sexuality, and specifically omits protection for transgender people.
Chris Brook, Legal Director of the North Carolina ACLU, said, "The transgender community already faces a great deal of danger of being able to access facilities, including restrooms, and that is a real concern. And now the North Carolina General Assembly, as well as Governor McCrory, has essentially given licensing for that bullying to continue."
"HB 2 is hurtful and demeaning," Carcaño said in a statement on the ACLU's website. "I just want to go to work and live my life. This law puts me in the terrible position of either going into the women's room where I clearly don't belong or breaking the law."
They are suing under Title IX, which prohibits sex discrimination by entities that receive federal funding, and the equal protection clause of the 14th Amendment.
Have a tip we should know? [email protected]