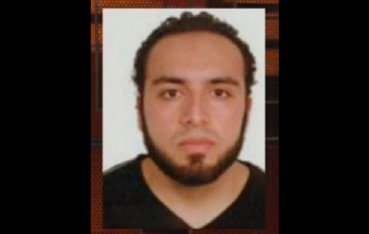 The man accused of detonating a series of bombs in New York and New Jersey made his first appearance in federal court in Manhattan on Thursday. Ahmad Khan Rahami faces federal terrorism charges related to the bombs he allegedly placed in the Chelsea neighborhood of Manhattan in September that injured more than 30 people.
"For his alleged acts of terror, Rahami will now face justice in a federal courthouse just blocks south of where he allegedly planted his bombs,"  U.S. Attorney Preet Bharara said in a statement obtained by LawNewz.com.  "Rahami will be presented on his federal terrorism charges today in the Southern District of New York before United States Magistrate Judge Sarah Netburn."
Rahami did not enter a plea to the charges on Thursday morning.
According to NBC 4 New York, his lawyer, David Patton, told the court Rahami is still suffering from medical complications as the result of bullet wounds he suffered in a shootout with police before he was captured in Linden, New Jersey.
Last month, Rahami appeared in a New Jersey state court via video link from his hospital bed and pleaded not guilty to attempted murder and weapons charges related to the shootout.
He was released from University Hospital in Newark, NJ and transferred to the hospital wing of the state penitentiary in Trenton, NJ while awaiting all pending charges.
[image via handout]
Have a tip we should know? [email protected]