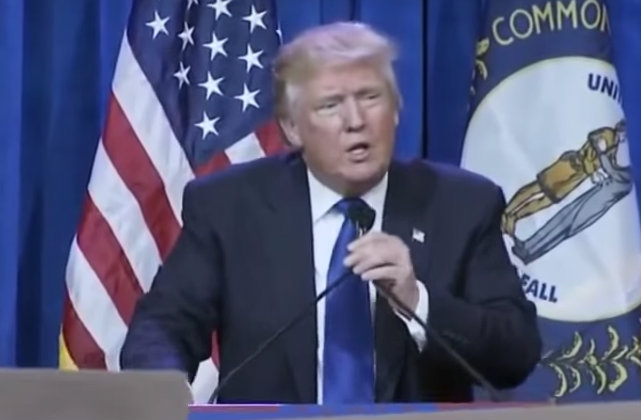 LOUISVILLE, Ky. (AP) — Attorneys for President Donald Trump say he did nothing wrong as a candidate when protesters said they were roughed up by his supporters at a campaign rally in Louisville last year.
Trump's team responded Friday to their lawsuit in federal court, saying the protesters waived their right to sue by buying tickets to the event. Trump's response also says he's immune as president from such suits.
Trump's team also denies that he was urging the crowd to take action against the protesters when he repeatedly said "get them out of here."
That defense contradicts the argument of a co-defendant, a Trump supporter accused of shoving a young black woman at the rally. WDRB-TV reported that Alvin Bamberger says he was only following Trump's directions when he helped remove her.
[Screengrab of the Louisville rally via Right Side Broadcasting]
Have a tip we should know? [email protected]