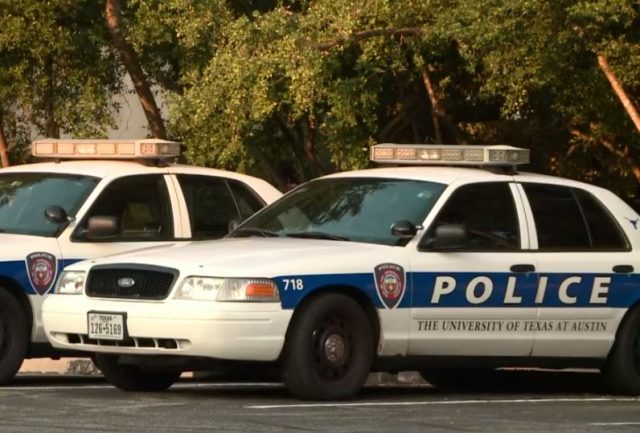 A University of Texas police officer got quite the surprise when he arrested a woman who was allegedly loitering outside a CVS drugstore with an open beer can. Officer Alan Martin asked Bonnie Fay Terraciano, 43, about the beer, then did a background check and saw that she had open warrants.
Terraciano was placed into the back of a cop car, according to police paperwork, but she fell out. When Martin went to help her up, Terraciano allegedly grabbed him by the genitals and twisted, the Austin American-Statesman reported. According to Martin, it hurt.
It didn't end there, either. Once back in the car, Terraciano reportedly asked Martin, "Why are you good looking but so mean?" and explained, "You're hot, man, that's why I grabbed you!" She reportedly assumed Martin would have liked it. She was arrested on a felony charge for assault on an officer.
In case there was any question, one of Terraciano's open warrants was for public intoxication.
[Image via KXAN screengrab]
Have a tip we should know? [email protected]