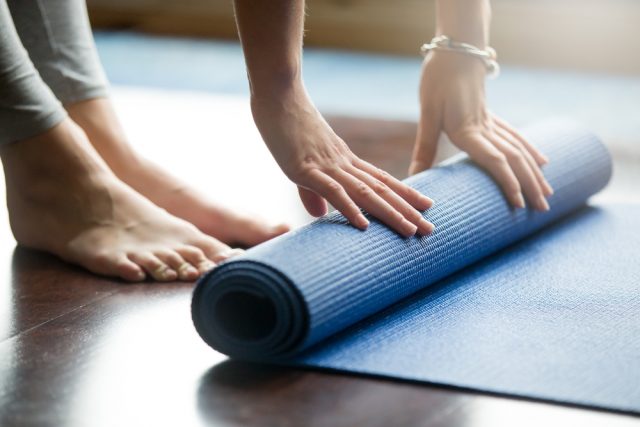 Dilek Edwards was a yoga and massage therapist at a New York chiropractic and wellness facility, but claims she was fired because the chiropractor's wife felt threatened by her good looks. Charles Nicolai is the chiropractor at Wall Street Chiropractic and Wellness, and his wife, Stephanie Adams, is the COO. Edwards sued, alleging that Nicolai and Adams fired her because Adams thought she was jealous of her and didn't want her around her husband. The married couple tried to get the lawsuit thrown out, and failed.
According to Edwards, who started working there in April 2012, her relationship with Nicolai was "purely professional." But in June 2013, the complaint says, Nicolai told her that Adams might become jealous of her because she's "too cute."
That October, at 1:31 am, Adams allegedly sent Edwards a text message saying, "You are NOT welcome any longer at Wall Street Chiropractic, DO NOT ever step foot in there again, and stay the [expletive] away from my husband and family!!!!!!! And remember I warned you."
Later that morning, "Nicolai allegedly sent Edwards a message saying, "You are fired and no longer welcome in our office. If you call or try to come back, we will call the police." The next day, the complaint says, Adams filed a police report saying that Edwards made threatening phone calls to her that caused her to be afraid and change the locks on her home and office." Edwards claims that the allegations that Adams made against her are false.
Edwards told The New York Post after her termination that while nothing was going on between her and Nicolai, he did have her provide him with yoga-therapy sessions after he suffered an accident, and he told Edwards they had to keep it a secret. "He said if his wife hears about it, she can create some scenarios," Edwards said.
Adams denied being jealous, telling the newspaper, "No disrespect to anyone — but I'm a centerfold." Indeed, Adams was Playboy's Miss November 1992.
Edwards' complaint made claims of defamation for the police report, and sex discrimination for her termination. A lower court decision dismissed Edwards' claim of sex discrimination, but a court order from the Appellate Division said that her allegations absolutely fit the bill.
"It is well established that adverse employment actions motivated by sexual attraction are gender-based and, therefore, constitute unlawful gender discrimination," the order says. Even though Edwards doesn't claim that she was the target of harassment, the court ruled that because she was allegedly fired due to unfounded jealousy, "motivation to terminate plaintiff's employment was sexual in nature."
The court did clarify in a footnote that terminating an at-will employment arrangement because of a spouse's suggestion is generally not against the law. Taking the allegations as true, however (which the court did for the purpose on ruling on the motion to dismiss), the sexual nature of the decision would make it unlawful.
Have a tip we should know? [email protected]