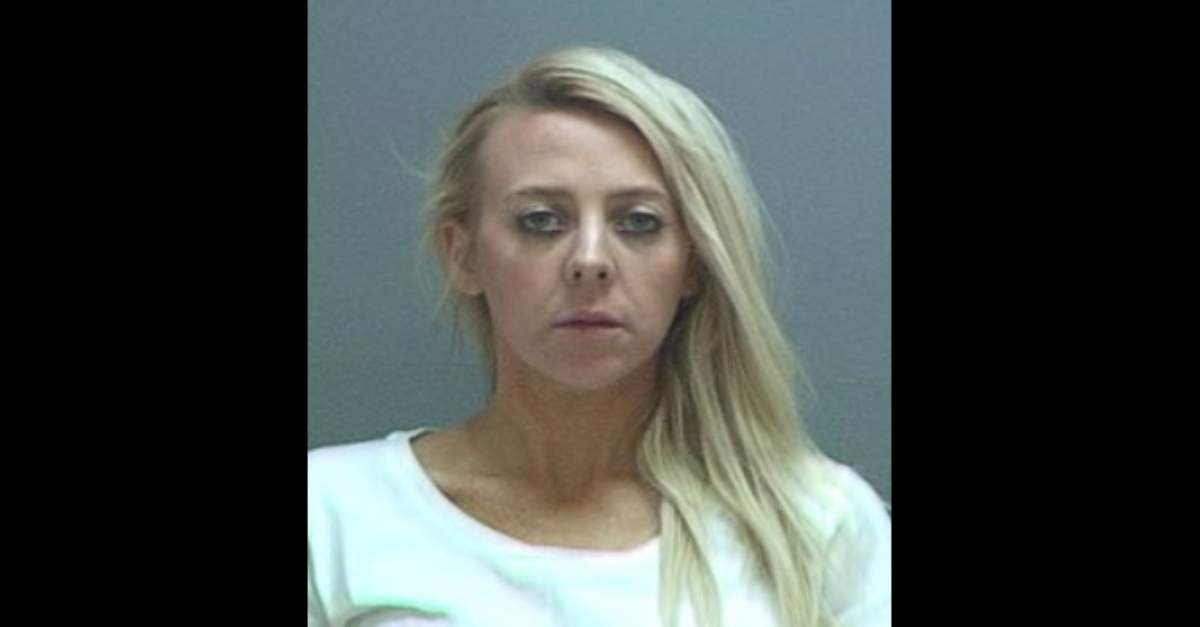 A Utah woman allegedly shot and killed her ex-husband's girlfriend on Sunday. The defendant's three-year-old twins are said to have witnessed the killing. Chelsea Watrous Cook, 32, faces one count of aggravated murder. The victim, Lisa Vilate Williams, was 26.
Police said the suspect arrived at an apartment to give cold medicine to one of the twin children she had with her ex-husband, Fox 13 Now reported. It's not clear how things became hostile, but Cook was allegedly told to leave. She didn't, police said. Instead, she locked herself in a bathroom.
Cops claim she finally exited, walked toward her coat and pulled out a gun. She fired three to five rounds at Williams, police said. Investigators determined the victim sustained at least two bullet wounds to the torso.
The ex-husband took the gun from Cook and attempted to help his girlfriend, police said. Meanwhile, Cook allegedly sat on a chair. According to authorities, the ex-husband pinned Cook against a wall when she went for her coat again. That's how responding officers found them. The ex told cops that the twins were there when all of this happened.
The suspect was a health and yoga teacher at Skyridge High School, said her employers at the Alpine School District. The district said they didn't know about her October arrest on two counts of domestic violence in the presence of a child, and one count of assault.
Jail records obtained by Law&Crime show that Cook remains at Salt Lake County jail in lieu of $1 million bond. It's unclear if she has an attorney at this time.
[Mugshot via Salt Lake County]
Have a tip we should know? [email protected]