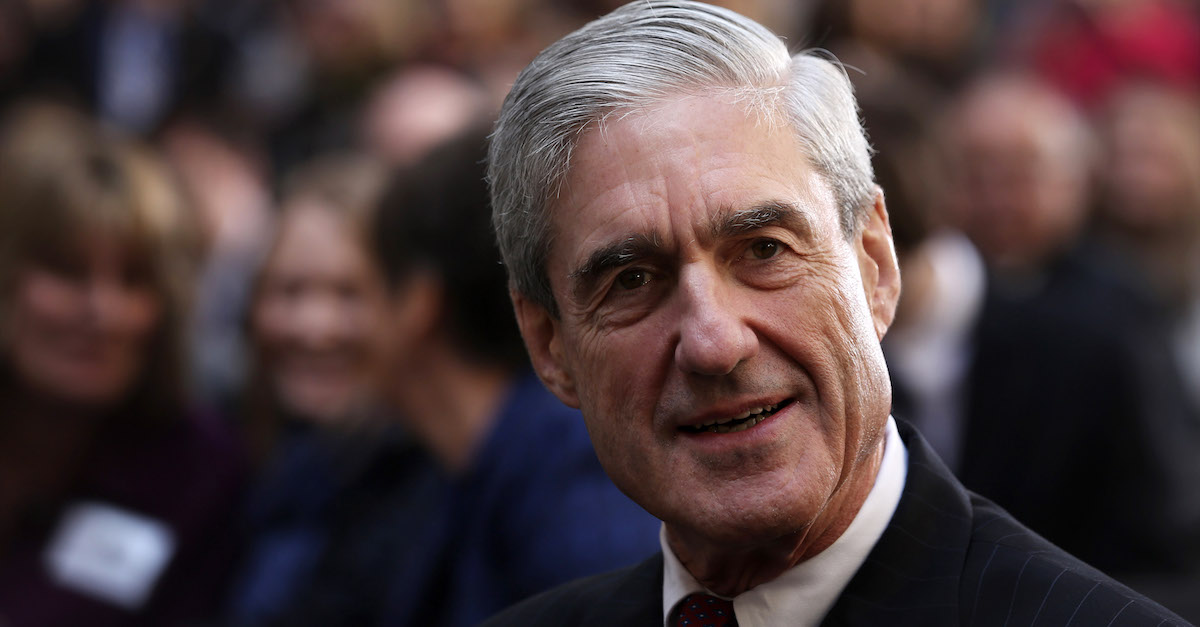 There are so many takeaways from special counsel Robert Mueller's allegation that former Trump campaign chairman Paul Manafort has lied time and again to FBI investigators, even after Manafort reached a plea agreement that clearly stipulated what cooperation would entail.
The conventional wisdom among legal experts seems to be that Manafort did not care about telling the truth because he's going all in on President Donald Trump pardoning him.
"Manafort is almost 70 years old. Even under the best of circumstances he's facing a substantial prison sentence. The president has opined on Twitter that he thinks Manafort has been treated unfairly, and he has pardoned others — including Sheriff Joe Arpaio — who he thinks have also been treated unfairly," CNN legal analyst and attorney Ross Garber explained. "So I don't think it would be unreasonable for Manafort to also hope for a pardon."
Manafort, by the way, is disputing Mueller's characterization of his statements. The pardon hope may very well be what Manafort's driving at and it could occur, but we also have to ask what all of this does for Mueller. Arguably the most important detail of Mueller's Monday filing is that Mueller is going to detail the "nature" of the lies that have been told before Manafort is sentenced:
After signing the plea agreement, Manafort committed federal crimes by lying to the Federal Bureau of Investigation and the Special Counsel's Office on a variety of subject matters, which constitute breaches of the agreement. The government will file a detailed sentencing submission to the Probation Department and the Court in advance of sentencing that sets forth the nature of the defendant's crimes and lies, including those after signing the plea agreement herein.
There's been a lot of worry about the threat that acting Attorney General Matthew Whitaker (or some other manipulable, anti-Mueller stand-in) may present when it comes to hampering the Mueller investigation or ultimately preventing the final Russia report from going public.
One way of looking at the Manafort news is that it presents a major opportunity for the special counsel to speak on a number of aspects of the investigation through a court filing — something that Mueller has already been doing. These have been called Mueller's "speaking indictments." While the Manafort document detailing lies won't be an "indictment," it is nonetheless an opportunity for Mueller to put together an extensive narrative that will become a part of public record.
Manafort is largely seen as the central figure when it comes to getting to the bottom of the collusion question, given his Ukrainian lobbying connections, his time as Trump's campaign chairman, and his presence during key moments of interest for the special counsel. Once such example was the 2016 Trump Tower meeting involving Donald Trump Jr. and a Russian lawyer meeting about "dirt" on Hillary Clinton. He was there. Another person Manafort certainly knows well is his former lobbying partner Roger Stone.
In short, we may learn what Manafort was lying about, what Mueller was asking about, plus all of the context that goes with that — and there's nothing Whitaker will be able to do about it.
The timing of the Manafort status update is worth noting in its own right — seriously, it feels like it was only just yesterday that President Trump supplied written answers to Mueller's questions "regarding the Russia-related topics of the inquiry."
What's more, earlier Monday, President Trump just happened to lash out about Mueller's forthcoming final Russia report.
"There was NO Collusion & Mueller knows it!" he said.
You can read the rest of the Manafort status update below.
Paul Manafort's Status Report by Law&Crime on Scribd
[Image via via Alex Wong/Getty Images]
Have a tip we should know? [email protected]