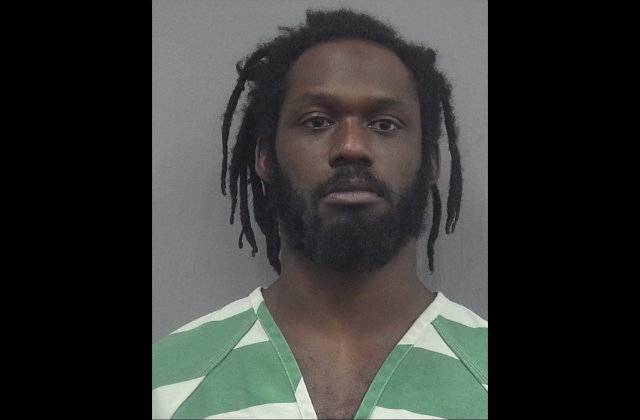 WWE wrestler Rich Swann flashed high-flying moves and a big smile in the ring. Now he's accused of attacking his wife in an insane incident involving a headlock and minor car crash.
The arrest report said it happened over this weekend in Gainesville, Florida. It started with an argument between Swann and his wife Vannarah Riggs in a vehicle, said the Gainesville Police Department. Riggs, a wrestler under the ring-name Su Yung, had just put on a show, but Swann apparently didn't like her performance. He became "angry" with her.
Riggs became "scared that the argument was going to escalate and got out of the car," said the arrest report. Swann stopped the vehicle in traffic, and Riggs got out. He chased her, police said, but she refused to get back in the vehicle. Swann allegedly grabbed her by the arm and neck, and put her in a headlock. He dragged her back into the car while she screamed for help.
Later, when police questioned the couple, Swann claimed he didn't grab her or force her in the vehicle. She got in the car herself. He told cops that needed to get home, and that his wife had a phone with GPS, so he needed her to accompany him.
That conflicted with statements from Riggs and two witnesses. His wife told cops he scared her. As the police report paraphrased her: "he has a temper sometimes." She said she tried to escape him because she feared the argument blowing up into a physical confrontation. Riggs claimed he grabbed her by the arm, and pulled her into the car. She jumped out while it was still moving slowly, she said.
A witness told police she saw Swann put Riggs in a headlock and put her into the car. The victim beat on the vehicle window, screaming for help, she said. Another witness claimed she saw Riggs jump out of the vehicle while it was moving. Swann got out of car, and chased after. The car, driverless, rolled until it hit a telephone pole.
The charges are simple battery and false imprisonment. Alachua County Jail records show that authorities booked Swann just after midnight on Sunday. He could not be reached for comment as of press time. His ongoing employment with the WWE is in doubt.
"WWE has zero tolerance for matters involving domestic violence, and per our policy, Rich Swann has been suspended indefinitely following his arrest," the company said in a statement this morning.
The couple married in March.
[Mugshot via Alachua County]
Have a tip we should know? [email protected]