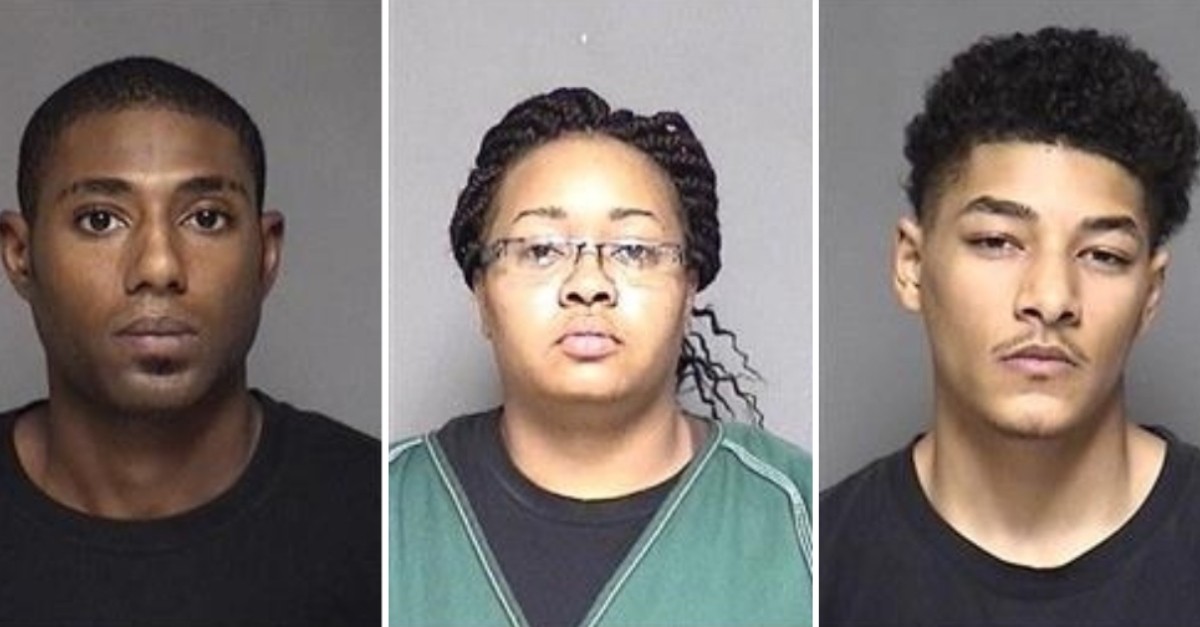 A Minnesota man is dead after he helped an elderly woman at his trailer park, says the Rochester Police Department. Three of the woman's adult grandchildren wrongly believed that the victim, 38-year-old Brandon Arndt, hurt her, according to The Post-Bulletin. Cops say there's no evidence that ever happened.
According to cops, Darien Klindworth-Woods told police that he, Malcolm Woods, and Kielah Parsons went to Bob's Trailer Park in the early morning of Sept. 10.
"Klindworth-Woods parked a short distance away from the trailer park," said court documents obtained by the Post-Bulletin. "Malcolm Woods put plastic bags on his feet and hands and exited the vehicle. A short time later, Klindworth-Woods heard a gunshot. Malcolm Woods ran up to the car and got in the car."
Police believe Ardnt was fatally shot at his home in Bob's Trailer Court. The victim's mother, Norma Hanson, said she was at the home: She heard a knock at the door, then a loud bang. She discovered her Arndt on the floor by the door, and she called 911.
Kwik Trip surveillance footage from before the shooting shows Parsons buying snacks, and taking more plastic bags "than were needed for the items she purchased," according to authorities.
The three suspects were arrested last week on second-degree murder charges, according to Olmstead County Jail records. Cops say they're each grandchildren of the same elderly woman. Woods and Klindstead-Woods are believed to be half-brothers, while Parsons is their cousin, cops said.
Arndt was the grandmother's neighbor. He was helping her out since she moved into the trailer court the month previous, Rochester Police Capt. John Sherwin told the outlet. Two days before the murder, the victim was said to have checked on her after she called for help. He gave her water and her prescription pack, police said. She reportedly didn't want an ambulance called. The next day, however, her relatives called cops to take her to the hospital. Sherwin described her condition as "disturbing." That same day, six men confronted Arndt at his trailer over the allegation that he gave the woman illegal drugs, and caused her to overdose.
But Sherwin said cops spoke to the woman, and he said there's no evidence Arndt did anything wrong.
A clerk for the Olmstead County District Court told Law&Crime that Parsons is scheduled for a court appearance to take place Oct. 9. Woods will show up before a judge the day after. In both cases, orders were granted to give them a public defender, but none has been appointed yet. The public defender order for Kindworth-Woods, who is scheduled for a Oct. 16 court appearance, is still under review.
[Mugshots via Olmstead County Jail; from left to right: Woods, Parsons, Klindworth-Woods]
Have a tip we should know? [email protected]