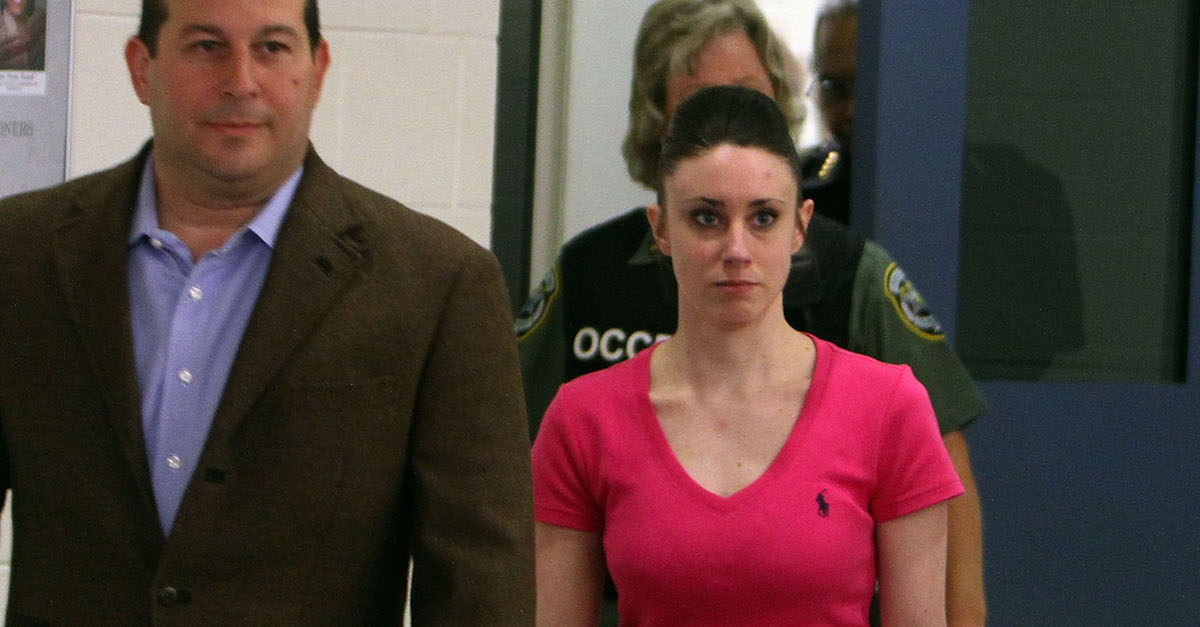 As time goes on, it seems, Casey Anthony is more and more willing to have "another kid," according to an unidentified source close to her.
A person told People that Anthony feels differently now than she did a year-and-a half-ago about the idea of having children. Anthony became a household name after she was arrested in 2008 for allegedly murdering her 2-year-old daughter, Caylee.
Anthony also told the Associated Press that she didn't think she could live with a "snot-nosed kid" saying something mean to her kid.
"If I am blessed enough to have another child — if I'd be dumb enough to bring another kid into this world knowing that there'd be a potential that some little snot-nosed kid would then say something mean to my kid — I don't think I could live with that," she said.
Now? She's not as against it, according to the aforementioned source.
"For a long time she was like 'no way,'" the source said. "But time has changed that and she's now open to it in a way she hasn't been before."
That person emphasized that Anthony is "very good at living her life and to hell with what other people think."
"If she wants to have another kid, she'll have another kid. She doesn't care what you or I or anyone else thinks," the source said.
Anthony was acquitted in 2011 despite much of the public being convinced that she did kill her daughter. One detail often mentioned was that Anthony waited a month before reporting her daughter missing. Six months later, Caylee's remains were found in plastic bags not far from her home. The ensuing acquittal was one jurors said they were "sick" over. Anthony's parents are also divided over it all.
After her acquittal, Anthony began working for Patrick McKenna, a private detective who worked for her defense team.
Anthony has even acknowledged publicly that she understands "why people have the opinions that they do" and said she wasn't sure "what happened."
"Caylee would be 12 right now. And would be a total badass," she once told the Associated Press. "I'd like to think she'd be listening to classic rock, playing sports."
"I'm still not even certain as I stand here today about what happened," she said. "Based off what was in the media, I understand the reasons people feel about me. I understand why people have the opinions that they do."
[Image via Red Huber-Pool/Getty Images]
Have a tip we should know? [email protected]