A North Carolina woman is wanted for allegedly ramming her car right into another person who was walking with her boyfriend on Wednesday. Courtnay Danielle Lawrence, 22, faces charges of assault with a deadly weapon, hit and run, failure to give information/aid to personal injury, and driving without a license, say cops in the city of Wilmington.
She posed with the damaged 2016 Hyundai Elantra in a picture posted to social media right after the incident, officers said.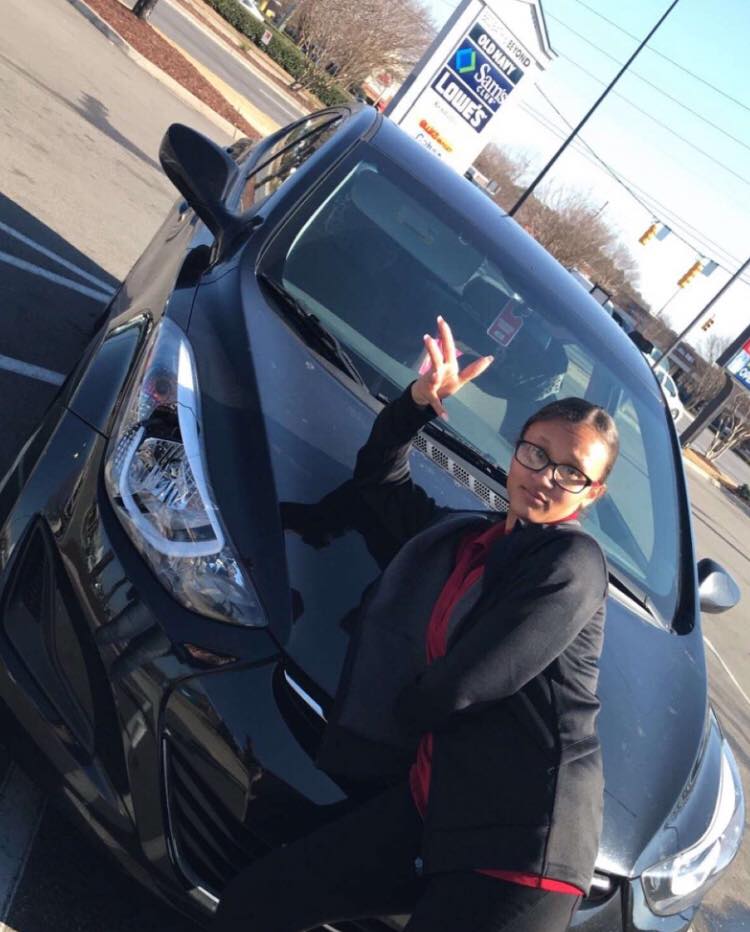 Local woman Christina Benson told WWAY that she was walking with a male neighbor when Lawrence's car ran right into her, as seen on video.
"I thought, for sure, this person would be like, 'Oh my god, I lost control. I'm so sorry, I didn't mean to hit you. This looks crazy. Can I help you?'" she said. "No. She pulled up beside me and slammed on the brakes and said, 'Where did he go?' And I was like, 'I don't know."
"He" is Lawrence's boyfriend, police said. Or at least he was her boyfriend.
According to cops, the victim said she was walking with an acquaintance. She heard honking when the man jumped aside, and she was hit by the car. As seen on footage, the car smacked her into the air, though she is seen immediately sitting up. Officers said she had injuries to her "head, shoulder, hips, and knees." Benson told WWAY she sustained a mild concussion, and road rash from the incident.
The man ran from the scene and did not return, but he was later identified, cops said.
[Screengrab via Wilmington, NC Police Department]
Have a tip we should know? [email protected]