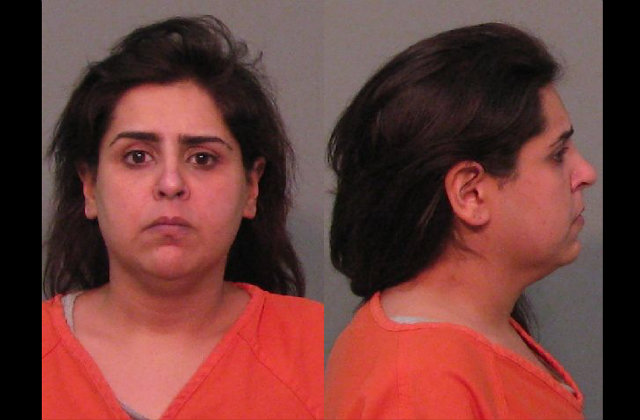 According to deputies in Clover, South Carolina, local woman Betsy Poarch broke one law after another Friday. It started with sexual acts in a car occupied by children, according to the incident report obtained by WYFF.
A deputy checked out a claim of a suspicious vehicle on the side of a road,. As described by the officer, there was plenty wrong with this scene.
Inside, a man and woman were allegedly having "sexual activities" while three kids were sleeping in the backseat.
Needles were discovered under the feet of a child, the deputy said. All of the children wore dirty clothes, with food and dirt on their faces. One of them, who had no socks or shoes on, cried about the cold.
The man confessed to possessing marijuana, and the deputy claimed to discover weed in Poarch's purse, as well as meth in the vehicle.
The man in this incident construed the sexual activities as a "make out" session, said the incident report. According to the deputy, Poarch was consistently uncooperative. She tried to stop the Department of Social Services from taking the kids away, and she attacked the man after they were brought into the backseat of a patrol car.
York County record jail records obtained by Law&Crime show that Poarch was booked Friday on third-degree assault and battery, three counts of unlawful neglect of a child by a legal custodian, possession of less than one gram of methamphetamine, possession of 28 grams of less of marijuana, and resisting arrest. She remains locked up on $28,702.50 bond, and could not be reached for comment.
[Mugshot via York County Sheriff's Office]
Have a tip we should know? [email protected]