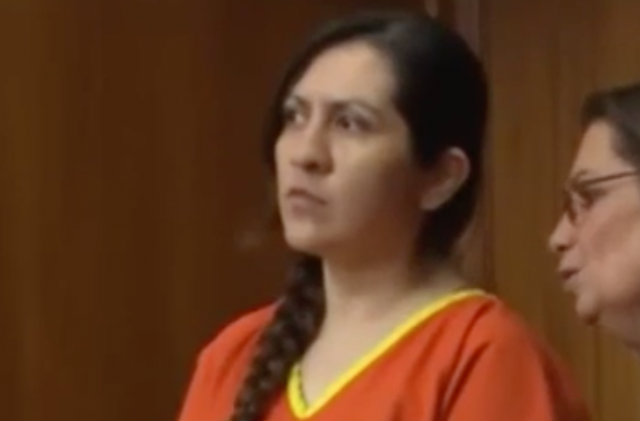 Yesenia Sesmas, the woman charged with killing a mother and abducting the victim's six-day-old infant, will stand trial for first-degree murder and other counts. She was evaluated at the Larned State Hospital, and was deemed competent to face prosecution, according to a KSNW report from Thursday. The trial is scheduled to begin March 26 in Sedgwick County, Kansas, for the November 2016 killing of Laura Abarca and kidnapping of Abarca's daughter Sophia.
Police said she had claimed to have had a miscarriage at five months, but didn't tell friends and family about it, according to the affidavit. Sesmas, a resident of Dallas, Texas, drove to Abarca's home in Witchita, Kansas. Armed with a gun, she confronted Abarca about handing over the baby. Sesmas told cops she only pointed the weapon at the woman's head because she got angry, but the gun accidentally went off. She took the baby, later told her family she gave birth in Witchita, and planned to raise the girl in Mexico.
Investigators with the Witchita Police Department tracked down Sesmas after discovering she and Abarca had previously communicated via an instant messaging app.
Sesmas told KUVN-TV in a November 2016 jailhouse interview that she killed Abarca, but it was an accident. She and the victim had an agreement–Abarca would voluntarily hand over the baby, but Sesmas said the victim changed her mind.
[Screengrab of Sesmas, center, via KWCH-DT]
Have a tip we should know? [email protected]