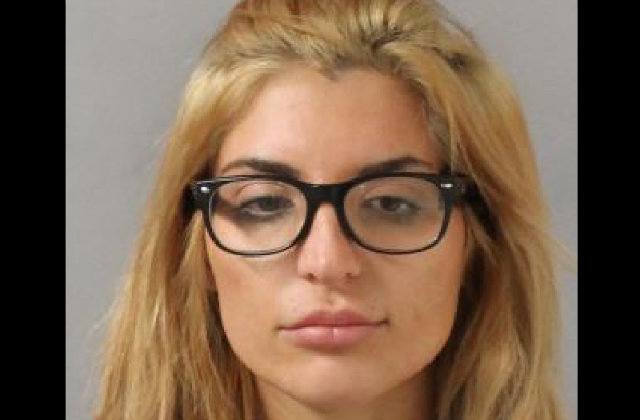 On Monday, police in Nashville, Tennessee charged 26-year-old Katie Quackenbush with attempting to kill a homeless man, but her father insists she was just defending herself.
Detectives claim the suspect shot the 54-year-old victim around 3 a.m. on August 26. The man was trying to sleep on the sidewalk, but couldn't because of Quackenbush's nearby Porsche SUV, police say. Because of the exhaust fumes and loud music, he asked her to move the vehicle, but this sparked a loud argument. Both sides yelled at each other. Police claim the man tried to go back to his sleeping spot, but Quackenbush followed him out of her Porsche, and shot him twice with a firearm. She fled, cops say. Meanwhile, the man suffered what authorities describe as a "critical abdominal would." Law Newz is not naming the alleged victim because he wasn't charged with a crime.
But there's more to the story, says the suspect's father. Jesse Quackenbush, a car accident and medical malpractice attorney in Texas, talked to the Tennesseean on Monday night after his daughter's arrest.
"She didn't try and kill this guy," he said. "She had no intention of killing him. She didn't know that she hit him."
Here's what he claims: His daughter was driving a friend home when they saw the alleged victim harassing other women. Then the man approached Katie Quackenbush and the friend in the Porsche, screaming threats at them, telling them to turn their music down because he couldn't sleep.
Jesse Quackenbush claims his daughter escorted her friend to a parked, nearby vehicle–yes, she had her loaded gun on her, but only fired shots after the alleged victim started walking toward her again. The suspect only fired two "warning shots," her father said.
"She did say she closed her eyes when she shot both times, but they were warnings, and she thought she pointed away from him," he said. The alleged victim supposedly showed no sign of having been shot. The women left the scene for a while, and spent some time at a restaurant. They later returned to the scene to discover that police were there. Jesse Quackenbush maintains his daughter, who turned herself in for questioning after getting an attorney, shouldn't have been charged. She was only defending herself.
Law Newz reached out to the Metro Nashville Police Department for comment.
[Mugshot via Metro Nashville Police Department]
Have a tip we should know? [email protected]