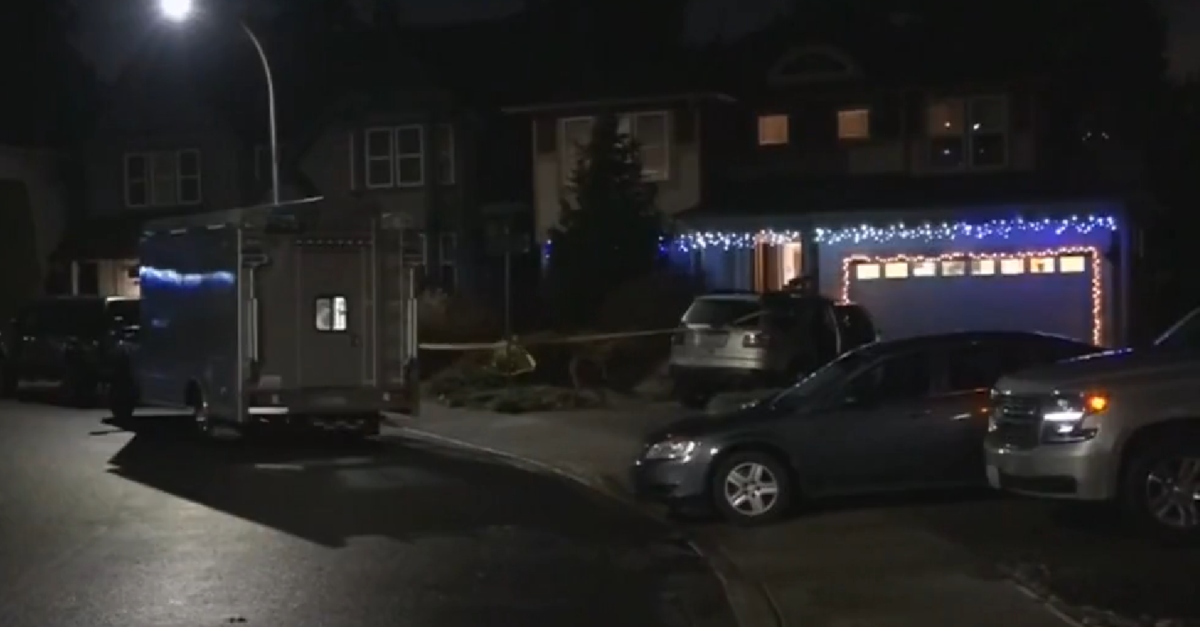 Svetlana Laurel, 52, was arrested this week after she allegedly tasered her ex-husband, and murdered her 14-year-old daughter Natalie Gulizia for trying to call 911.
Svetlana Laurel booked into jail, suspected of shooting and killing her 14-yo daughter Natalie Gulizia in Renton last night. @KIRO7Seattle pic.twitter.com/v3lKKnzHxF

— AMY CLANCY (@ClancyKIRO7) December 19, 2018
The Renton Police Department said Laurel was allowed into the home Tuesday night by her and her ex's 12-year-old son, according to KIRO7. Gulizia and her father arrived, and Laurel allegedly tasered the man. Cops said she then zip-tied him and their son. She also allegedly stuffed a sock into her son's mouth, and threatened to taser him too, according to The Seattle Times.
Gulizia tried to stop this by calling 911, but Laurel discovered what was happening and shot her, cops said. The operator reported hearing a woman say, "You called 911," a phrase to the effort of "blow your head off," the sound of zip-ties, a loud sound, and screaming, police claimed.
Laurel was arrested for second-degree murder, according to the outlet, but the prosecutor on Wednesday's bail hearing asked for an upgrade to first-degree murder. He also said there is probable cause for attempted murder in the first degree, and three counts of unlawful imprisonment. The judge agreed.
Laurel had reportedly lost custody of her children to her ex-husband. They couple separated in 2015 after being married for 17-years.
King County records obtained by Law&Crime show that she remains at the King County Correctional Facility as of Friday. She is being held without bail.
[Screengrab via KIRO7]
Have a tip we should know? [email protected]