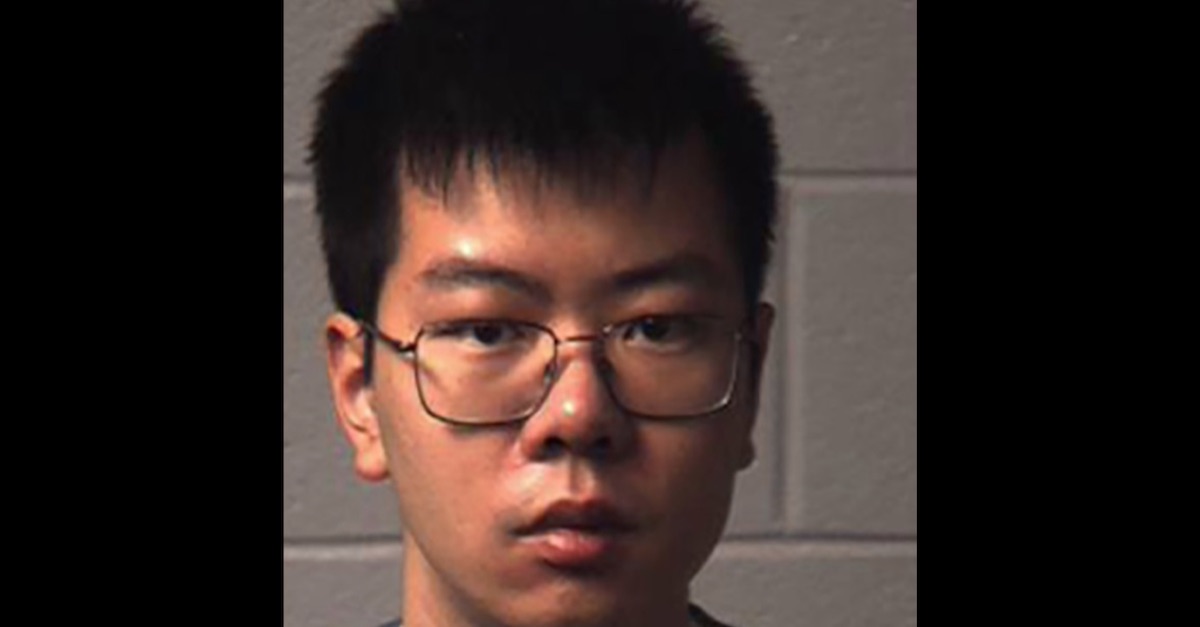 A chemistry student from China who was studying at Lehigh University in Pennsylvania allegedly tried to poison a black roommate he was previously accused of intimidating with racist graffiti.
Yukai Yang, 22, is accused of putting the toxic metal thallium in Juwan Royal's food, water, and mouthwash, over the course of several months, causing a "lasting impact" on Royal's health. The roommates were seniors at the university. While Royal graduated, Yang was kicked out and his student visa was revoked.
Yang was in court on Thursday to be arraigned on charges of attempted homicide, aggravated assault, simple assault, and reckless endangerment. The Express-Times reported that Royal began to experience health issues in February, but was not aware of the cause. Two months later, Yang was charged with ethnic intimidation for vandalizing the dorm room with the racist phrase "N***** get out out of here." Royal, after drinking from a water bottle in February, started to experience a burning sensation in his mouth. His tongue was sore for "several days," as a result.
Prosecutors say that Yang said, "So the substance that they are putting in your drink is colorless, odorless and dissolves in water." Royal got sick again in March to such an extent that he had to go to the hospital. Authorities say Royal is still "experiencing physical symptoms" from the poisoning.
When police investigated the racist graffiti incident, Royal told them about his recent unexplained illness and got blood work done. That's when the thallium was discovered. When authorities questioned Yang about this, he allegedly admitted to buying toxic metals on the internet because he wanted to harm himself if he didn't do well on tests.
Yang's bond has been set at $200,000. He's being held at Northampton County Prison.
[Northhampton District Attorney's Office]
Have a tip we should know? [email protected]