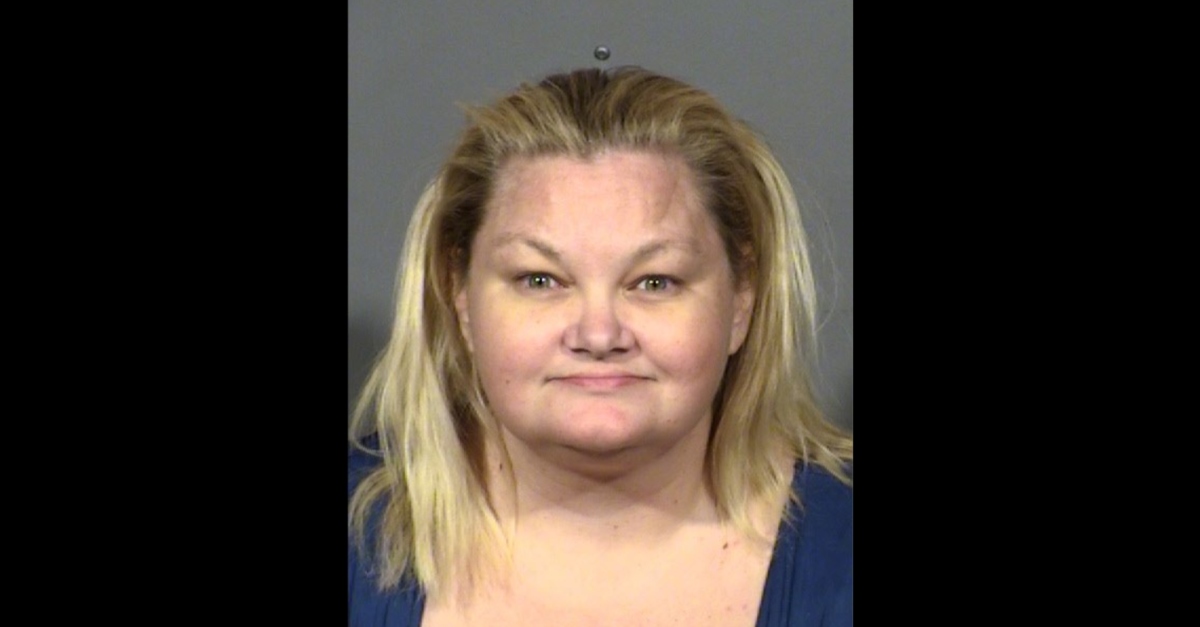 A Nevada woman allegedly called cops, told them she was a Child Protective Services (CPS) worker, and attempted to recruit them so she could kidnap a 3-week-old infant. Jail records obtained by Law&Crime show that Joanna Boyd, 39, is being held for first-degree attempted kidnapping, possession of a stolen vehicle valued at over $3,500, possession of a stun gun by a felon, forgery, and impersonating a public officer.
In a press conference on Wednesday, a spokeswoman for Las Vegas cops said that Boyd contacted them, posed as a CPS worker, and claimed she needed their help for the emergency removal of a newborn from a home. This, on its face, wasn't unusual. Law enforcement routinely works with CPS in this way. Some red flags popped up, however.
According to police, officers met with Boyd at a location near the target family's home. They determined that her paperwork looked illegitimate, and that Boyd didn't have identification providing she was with CPS. Lo and behold, investigators double-checked with the agency, which confirmed that she didn't work with them.
Cops said the signature on the paperwork was fraudulent. They claim that Boyd tried to make it look legit by pulling the information from the target family's Facebook activity. The parents told cops that they never met this woman in person before, but said that they did communicate with her over social media to discuss purchasing clothes for newborns.
The investigation remains ongoing. Police said she Boyd a previous felony conviction in California, but declined to say for what. They were not sure how long she lived in Nevada. The defendant allegedly told cops that she planned on keeping the baby because her children had been taken away from her.
It's unclear if she has an attorney.
[Mugshot via Clark County; video via KSNV]
Have a tip we should know? [email protected]