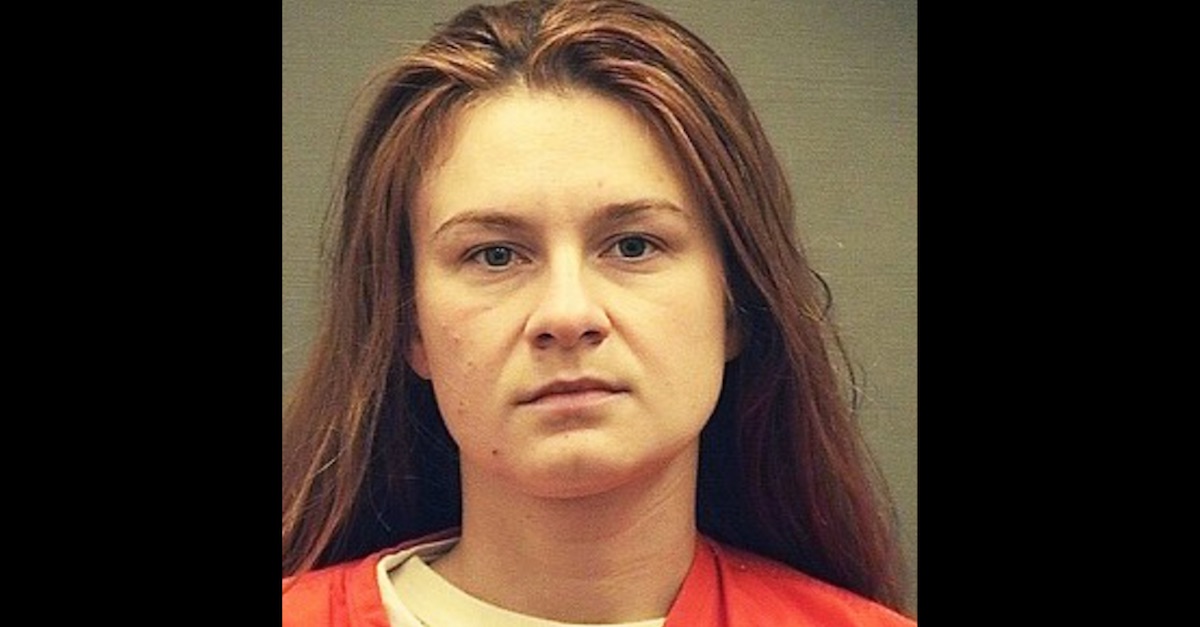 On Wednesday, a federal judge deferred to prison officials, and will keep alleged Russian spy Mariia "Maria" Butina in solitary confinement. The reason? Her defense didn't cite U.S. law or case law, or give other substantive evidence when arguing why she should return to the general population.
"The motion merely asserts counsel's understanding, based on hearsay conversations and speculation, as to why the Defendant has been placed in administrative segregation," wrote U.S. District Judge Tanya S. Chutkan. She ruled on behalf of the government, citing Supreme Court case law that tells courts to defer to corrections officials.
This comes at a pretty awkward time for the defendant. Just before the ruling, both her attorneys and prosecutors issued a joint motion saying there were "optimistic" they'd be able to reach a plea deal.
Her attorneys previously told the court that she was in solitary for 67 days, put into general population, then returned to solitary November 21. They claimed that corrections staff said Butina had connected another inmate with her attorneys. In the motion, officials didn't find any wrongdoing, but they put her in solitary and cited safety reasons. Butina's lawyers pushed back, and claimed the authorities were trying to "shield review of arbitrary conduct." The defense said they were never given a reason why she got isolated again.
Prosecutors claim that the defendant has operated as an unregistered agent of the Russia government. They did walk back their more salacious allegations against her–that she offered sex to a Republican operative in exchange for access. Authorities admitted in September they screwed up. The judge tore them up in court. Chutkan said it took her five minutes to figure out Butina was just joking.
Ronn Blitzer contributed to this report.
[Mugshot via Alexandria Detention Center]
Have a tip we should know? [email protected]