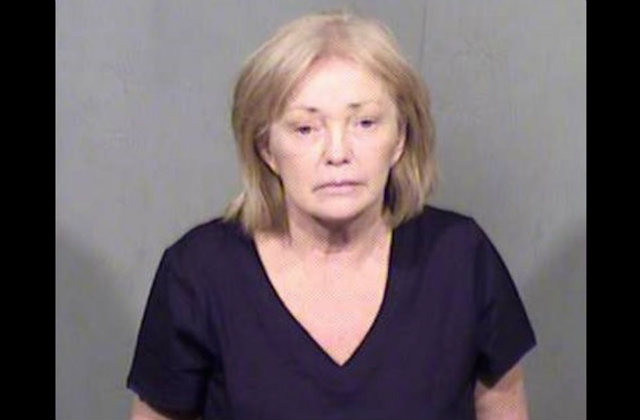 Fights happen in relationships. Perhaps a couple will freeze out each other. Maybe they will get into a loud argument. Maybe one fires a gun in another's direction? In Arizona, a woman was recently arrested for allegedly firing two shots above her husband's head while he was on the toilet, according to WPTV. Linda Jean Fahn, 69, was booked on one count of aggravated assault.
The Goodyear Police Department said Fahn's husband called it on Dec. 30, and officers met him near his home. According to the cops, the man said his wife was mad at him for two days, and this culminated while as he was on the loo. She entered the bathroom, and opened fire twice over his head, he said.
Cops found Fahn, who allegedly admitted to it.
"I shot two bullets at the wall above his head to make him listen to me," she allegedly told them. Police said Fahn tried to downplay the incident, saying her husband of 32 years wasn't actually in danger.
"He would have to be 10 feet tall to be hit by the bullets," she said.
Cops didn't see it that way. They determined the bullets flew seven inches over the husband's head.
[Mugshot via Maricopa County Sheriff's Office]
Have a tip we should know? [email protected]