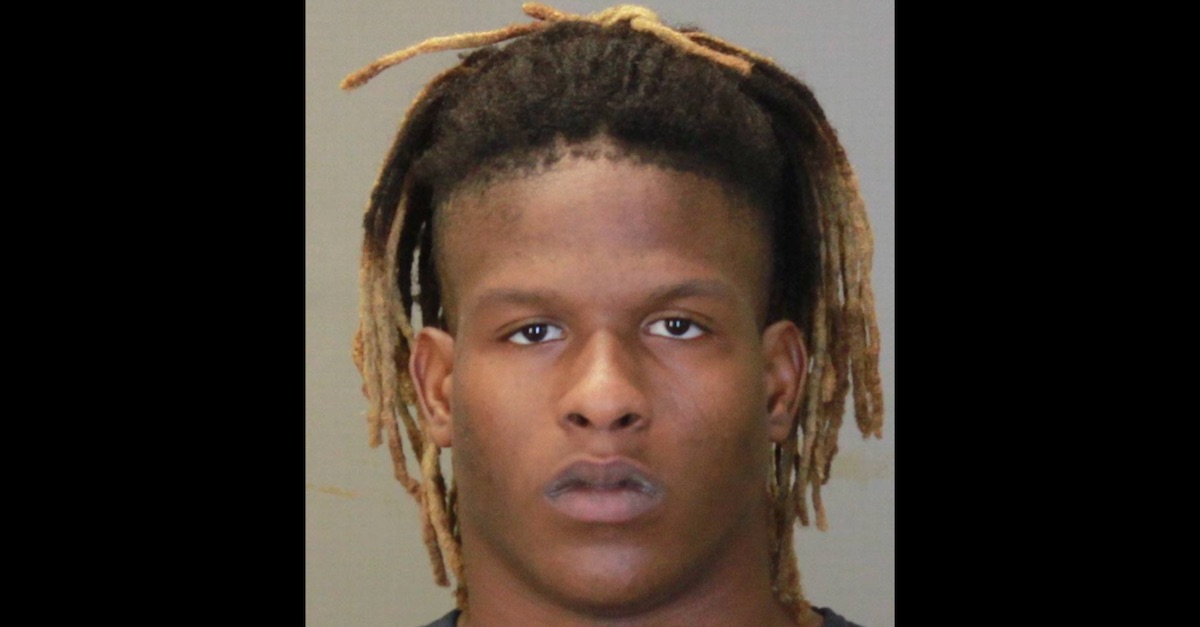 A 23-year-old football player who has thus far failed to launch his NFL career despite two stand-out years at West Virginia University has been charged with child molestation after his wife allegedly caught him in the act and then told the girl's mother.
Justin Crawford, who had most recently been signed as an undrafted free agent by the Atlanta Falcons only to be cut from the team, now faces serious charges of aggravated child molestation, sodomy and enticing a child for indecent purposes.
Crawford was arrested over the weekend after he was accused of having sex with a 12-year-old girl.
Crawford's wife, who was not named, allegedly woke up around 5 a.m. on Saturday and saw her husband with an erection. She said he was standing over the alleged victim. The woman reportedly went back to sleep. After she woke up again, she went to the girl's mother. It was then that the 12-year-old girl said Crawford had sex with her and had her to perform oral sex on him.
According to the Ledger-Enquirer, Crawford denied this when pressed by police but later admitted to it. He said it was the girl's idea, authorities said.
Crawford is now being held without bond at the Muscogee County Jail.
[Image via Muscogee County Jail]
Have a tip we should know? [email protected]