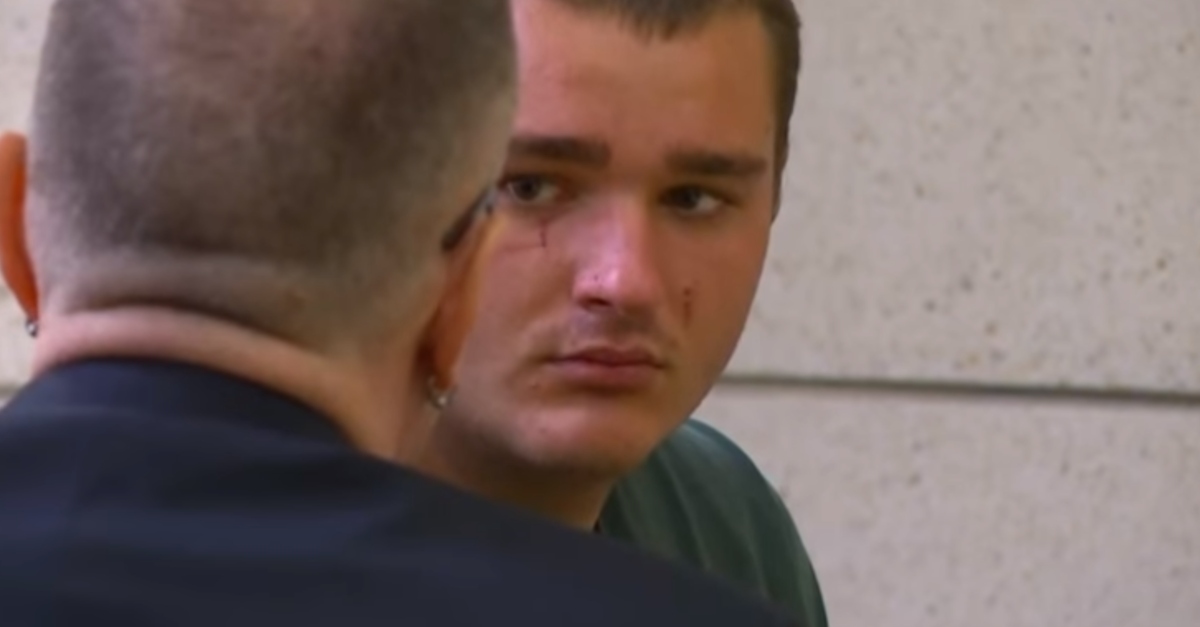 Newly released information shows how police are linking Collin Richards to the murder of Iowa State University golfer Celia Barquin Arozamena. Meanwhile, the trial date has been set for January 15, 2019, according to Story County records obtained by Law&Crime. The defendant pleaded not guilty to first-degree murder and waived his right to a speedy trial on Monday.
Here is what jurors will likely hear. Arozamena, a Big 12 champion, was found dead from multiple stab wounds Sept. 17 at the Coldwater Links golf course, authorities said in a press conference the day after her murder. She was found in the water by staff, police said. The victim was stabbed in the upper torso, head and neck.
It didn't take long to name a suspect. Police said they found a man in the wooded area next to the golf course. This individual claimed that another person–Richards–voiced a desire to rape and kill women. Cops found the defendant at a nearby camp. Fresh scratches on his face were consistent with a fight and he attempted to hide a cut on his left hand, police said.
During an interview, Richards admitted to bathing at a residence. The people there reportedly confirmed his story, but not in his favor: They said he was covered in blood, water and sand. They claimed he left with his clothes in a black backpack. As it turns out, cops said they discovered a black backpack in the camp area, with two pairs of shorts that tested positive the presence of human blood. Investigators also said they found a knife.
Now, almost a month later, we know about Richards' alleged social media usage. Documents obtained by The Des Moines Register show that, according to police, the defendant posted to Facebook a comic about a person drinking coffee. It featured the captions "let's go commit a murder" and "let's contemplate a murder."
A search warrant was executed on the Facebook account. Police want Richards's pictures and private messages from mid-July to the day after Arozamena's death, but they are still waiting on that front.
Cops also claimed to have found two more knives in the investigation, but they haven't account which one was the murder weapon.
[Screengrab via KCCI]
Have a tip we should know? [email protected]