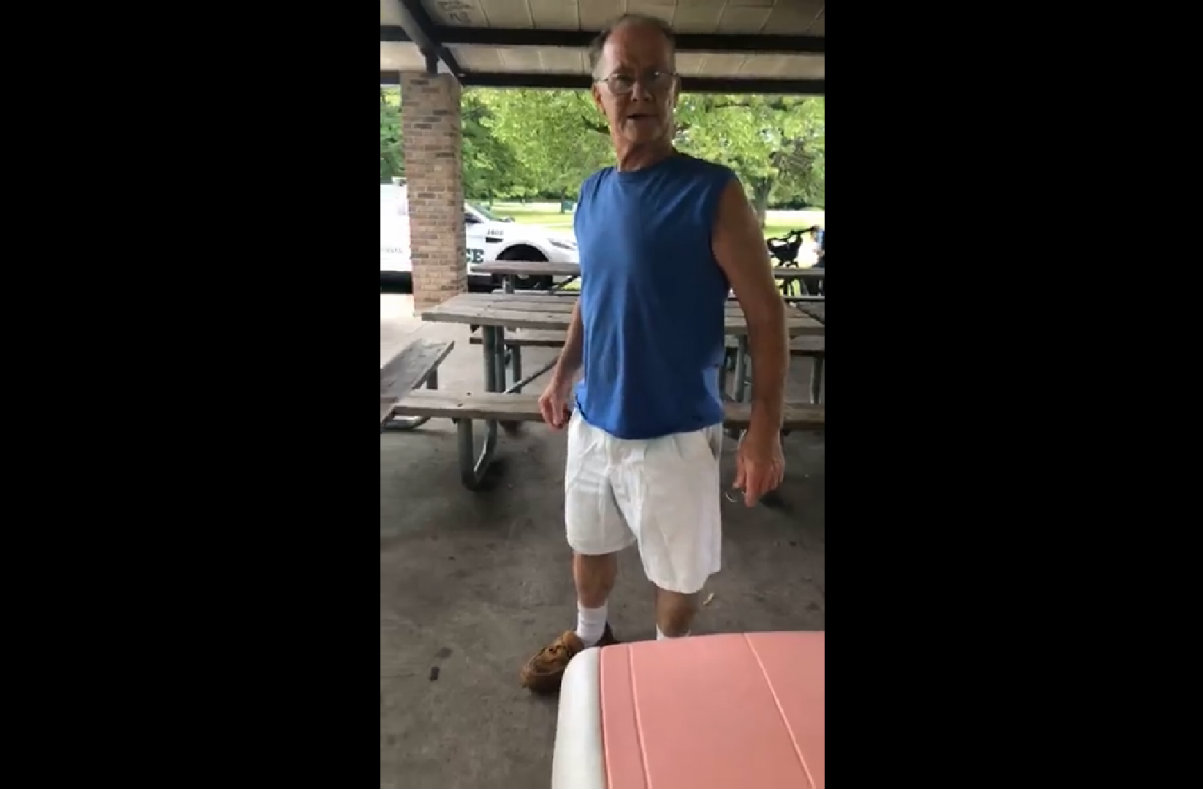 A man police say was caught on video harassing a woman because she was wearing a shirt with the Puerto Rican flag just saw his legal predicament get worse. Police announced that he has been charged with two counts of felony hate crime, according to a new Chicago Tribune report.
These are enhancements of the crimes the man was previously charged with, namely, misdemeanor assault and disorderly conduct. The Cook County State's Attorneys Office in Illinois identified Timothy Trybus is the individual shown on viral video.
"After a review of the case, we approved felony hate crimes charges," Robert Foley, a spokesman for the Cook County State's Attorney's Office, told the Tribune.
The defendant was reportedly arrested earlier Thursday and is scheduled for a bond hearing on Friday. A Cook County clerk told Law&Crime in a phone conversation that Trybus has no attorney of record, though he had a public defender for the purposes of an earlier bond hearing. He could not be reached for comment.
Footage posted to Facebook in June shows a man harassing a woman who was wearing a Puerto Rican flag shirt in a picnic-table area.
He questions why she is wearing it. The woman, identified as Mia Irizarry asks a nearby officer for help. Meanwhile, the man asks her if she has a permit for the area (she says yes), and he tells her "You're not going to change us," and the rest of the world isn't going to change the United States. He tells her she shouldn't be wearing the shirt in the country, and asks if she is a citizen. He continues to approach her, and she asks him to back up. The woman continues to ask help form the officer, but he apparently does nothing.
"Why is she wearing that shit?" says the man identified as Trybus.
The woman complains that the officer did nothing.
"He's not even grabbing him," she says. "This guy is just walking up to me. He basically got in my face, damn near almost touched me."
The rest of the video shows other police arriving to the scene. Officers exchange words with the man, and take a statement from the woman and her brother.
The cop who allegedly stood by during the harassment was identified as Cook County Forest Preserves Officer Patrick Connor. He resigned late Wednesday, said officials.
[Screengrab via Mia Irizarry]
Have a tip we should know? [email protected]