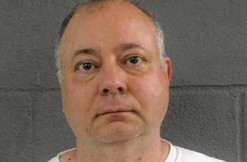 Two years ago, an Illinois man was arrested after he allegedly attacked a black judge, and mockingly called her "Rosa Parks." On Wednesday, a Cook County judge reached a verdict in his trial: Not guilty.
57-year-old David Nicosia has been acquitted on four counts of felony aggravated battery and a hate crime, The Chicago Sun-Times reports. Judge James Obbish said Nicosia wouldn't have been hit with the charges had the alleged victim, 81-year-old Arnette Hubbard, not been a judge.
On July 14, 2014, Nicosia confronted Hubbard for smoking outside a Chicago courthouse. Apparently, the smoke was distracting. Both sides agree that incident happened, but of course, they have different stories about who was more aggressive.
Nicosia, who is white, said he told Hubbard to move, and when she didn't, he mockingly said, "it's not like you're the Rosa Parks of smoking," and said "Rosa Parks, move." But during the trial, he claimed he didn't mean the comments in a racially disrespectful manner.
Prosecutors say Nicosia spit at her. Nicosia claimed she spit on him first—specifically, into his mouth. He was only trying to get her saliva out.
"It was disgusting," he said. "You could taste tobacco and spit."
Hubbard claimed she tried to grab Nicosia while waving down sheriff's deputies, but he allegedly pushed her away. She denied ever spitting or hitting him, but instead claimed he hit her.
In any case, it was Nicosia who deputies arrested.
Obbish said silent surveillance footage could've plausibly supported both stories. Though Hubbard claimed she was suffering post-concussion syndrome because Nicosia hit her, Obbish said she didn't provide medical evidence to prove this, The Chicago Tribune reports. But it's not like the judge complemented Nicosia.
"He didn't act in a way that a man should act to a lady," Obbish said.
–
Follow Alberto Luperon on Twitter (@Alberto Luperon)
Have a tip we should know? [email protected]