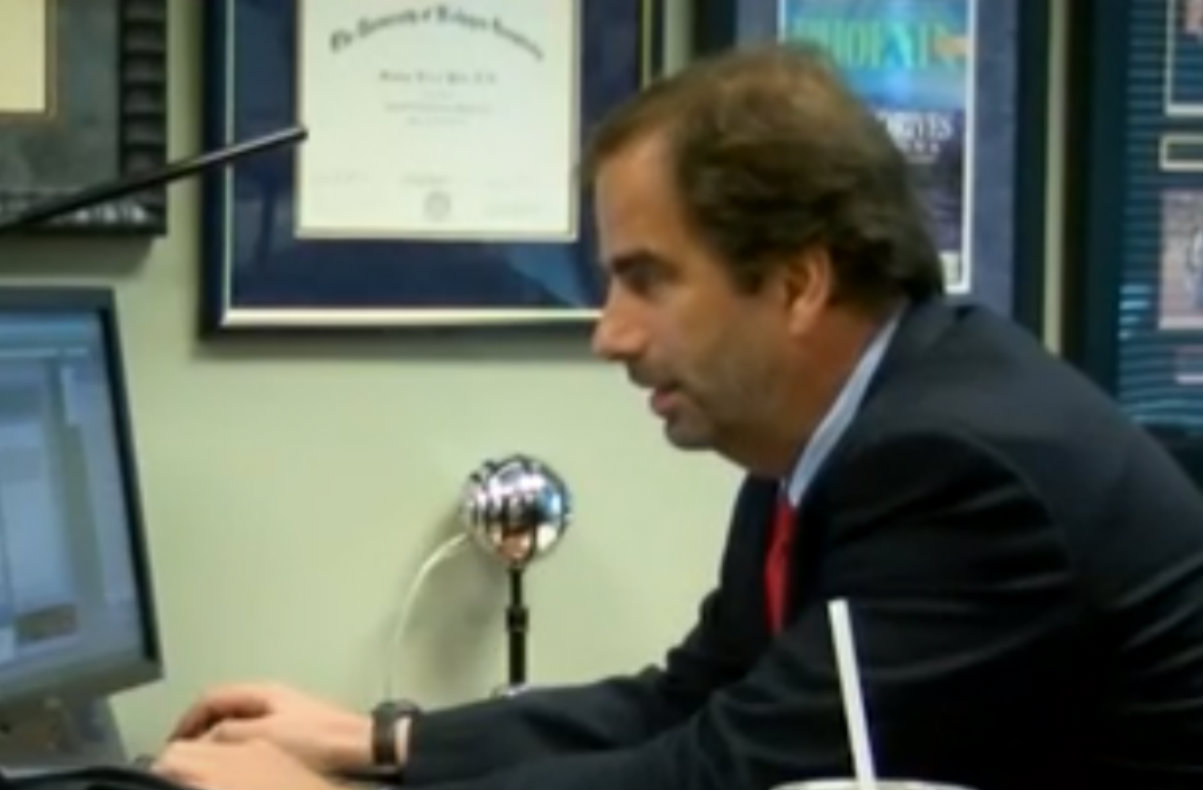 What the heck is happening in Arizona? Four people were killed over a span of almost three days in three different crime scenes. All of the deaths might be linked, and one of the victims is a high-profile psychiatrist who worked on the JonBenét Ramsey case. Police aren't sharing too many details right now, but this is shaping up to be a bizarre case. Let's going over this in chronological order.
Thursday night: Dr. Steven E. Pitt, 59, was shot and killed outside his office in Scottsdale, Arizona, according to the Phoenix Police Department. If his name doesn't sound familiar, his resume will. He often worked with authorities on criminal cases, including the JonBenét Ramsey murder case. Pitt also led a study into what motivated the Columbine shooters. According to his firm's website, he worked with the plaintiff's legal team in a now-settled sexual assault lawsuit against Pittsburgh Steelers quarterback Ben Roethlisberger, and as a member of the Phoenix Police Department's task force into "Baseline Killer" Mark Goudeau, the convicted serial rapist and murderer sentenced to death in 2011.
What's the motive behind Pitt's murder? Cops aren't saying. Phoenix police spokesman Vincent Lewis told The Arizona Republic in a Friday report that witnesses heard a loud argument, then gunshots. The shooter escaped, but police released a description and a sketch.
During a press conference with @ScottsdalePD , they asked us to remind the public to be "vigilant" following 4 murders. Two paralegals, one psychiatrist, one psychologist. Reminder of this sketch police released after Steve Pitt was killed. #Fox10Phoenix pic.twitter.com/KDaL0nbnSI

— Stefania Okoliè (@StefaniaFOX10) June 2, 2018
According to the outlet, he was described as an adult male, bald, with a dark-colored, short brimmed hat.
Then came Friday. Two paralegals for the Burt Feldman Grenier law firm, 48-year-old Veleria Sharp and 49-year-old Laura Anderson, were shot and killed inside a law office, Scottsdale police said. According to cops, Sharp managed to get to an intersection to find help–in spite of the gunshot wound to her head. Investigators traced a blood trail to the law office where they found Anderson, who was pronounced dead at the scene. Sharp passed away at the hospital.
Police said their deaths are linked to Pitt's homicide.
Then there was the matter of the fourth death. Cops got a call early Saturday morning, and were told about a man discovered fatally shot. At first, police did not identify the victim. That changed on Sunday:
The 4th victim in a string of shootings being investigated by Scottsdale/Phoenix PD, is Psychologist/Life coach, Marshall Levine. Found shot dead at his office hours after 2 paralegals were killed, & 1 day after Steven Pitt was murdered. #Fox10Phoenix pic.twitter.com/5tao1AyOec

— Stefania Okoliè (@StefaniaFOX10) June 3, 2018
Levine was in his office after midnight on Saturday, Scottsdale police spokesman Sgt. Ben Hoster said. Cops are still figuring out if his death is tied to Pitt, Sharp, and Anderson.
[Screengrab via Julio Jimenez/East Valley Tribune and CNN]
Have a tip we should know? [email protected]