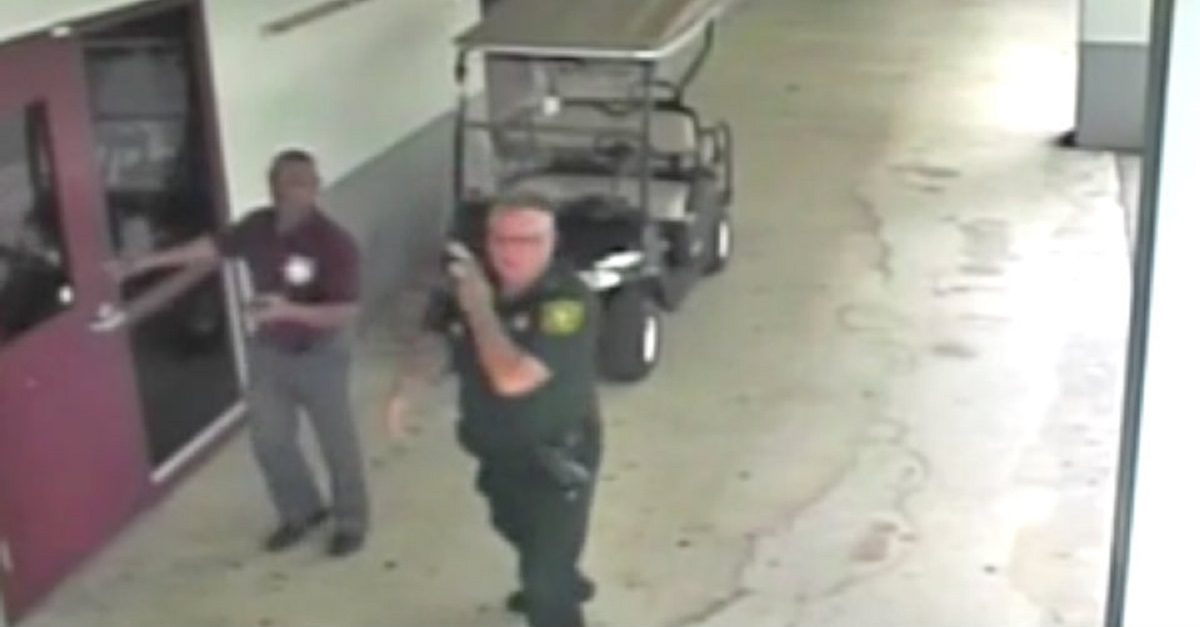 In a new interview, now-former school resource officer Scot Peterson reflected on the day that changed his life and those of so many others associated with Marjory Stoneman Douglas High School in Parkland, Florida, more than three months after a shooting that killed 17 and injured 17 more — all under his watch.
Since then, Peterson told The Washington Post, he's rehashed that day over and over again, living with the knowledge that so many perished while he was supposed to be protecting him.
"I've cut that day up a thousand ways with a million different what-if scenarios, but the bottom line is I was there to protect, and I lost 17," Peterson said.
Peterson has been vilified ever since that day, when video showed him remaining outside the school building while suspect Nikolas Cruz was allegedly inside carrying out the attack. The president has called him out. A lawsuit from a victim's family repeatedly calls him a "coward."
Despite the tragic end to that day, however, Peterson takes issue with the narrative that he failed to act.
"How can they keep saying I did nothing?" he asked. "I'm getting on the radio to call in the shooting. I'm locking down the school. I'm clearing kids out of the courtyard. They have the video and the call logs. The evidence is sitting right there."
Peterson discussed how when he heard the first shots, it was reported as a possible firecracker in the school that rarely sees any serious criminal activity. As Peterson got closer to the building, he realized it may be gunshots, but even then, he said, he wasn't sure where the shooter was located — inside or outside. So he made sure to clear the area, look for the assailant, and place the school under lockdown. He claims that he only heard a few shots fired.
"If I heard more shots, I might have known where to find him," he said. "If I knew where he was, I could have gone in."
Peterson has been obsessing over the shooting since it happened on February 14. Over and over, he has questioned why he didn't know where the shooter was, and what he could have done differently. At the same time, he keeps hearing the critics — in the media and his community — insist that he's a coward.
[Image via screengrab]
Have a tip we should know? [email protected]