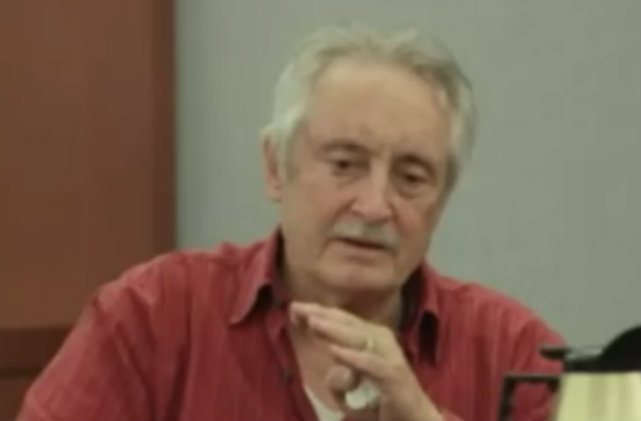 The name Steven Holper may not sound familiar, but you might remember his face. This 66-year-old doctor testified for the defense in the trial of former MMA fighter Jonathan Koppenhaver (legal name War Machine). Now Dr. Holper is in trouble with the law.
Federal authorities charged him Tuesday on seven counts of unlawful distribution of fentanyl and 22 counts of providing a false statement related to a health benefit program, according to a press statement from the Department of Justice. Authorities claim Holper illegally proscribed Subsys, which is only available through a tightly regulated program. The medication's makers say it is meant for cancer patients who who become opioid tolerant, and experience "breakthrough pain," meaning sufferers experience pain despite already being on painkillers.  Holper, however, proscribed it to people who didn't have cancer, said the DOJ. Not only that, but he allegedly lied to Medicare and health insurance companies by claiming 22 patients suffered from cancer and breakthrough pain, and were therefore eligible for Subsys. In fact, they didn't have the disease, according to prosecutors.
Law&Crime called Holper's office, but an operator, self-identified as working for an answering service, said the office was closed indefinitely. This operator would not take an message unless it was for a patient emergency. We were told to check-in later when the office reopened.
Holper has been in trouble before. The Nevada State Board of Medical Examiners reviewed a 2013 allegation that he over-proscribed controlled substances. Long story short, he ended up getting put on a 24-month medical probation, though the claim ended up with him being ordered to surrender his Arizona license.
[Screengrab via Court Chatter]
Have a tip we should know? [email protected]