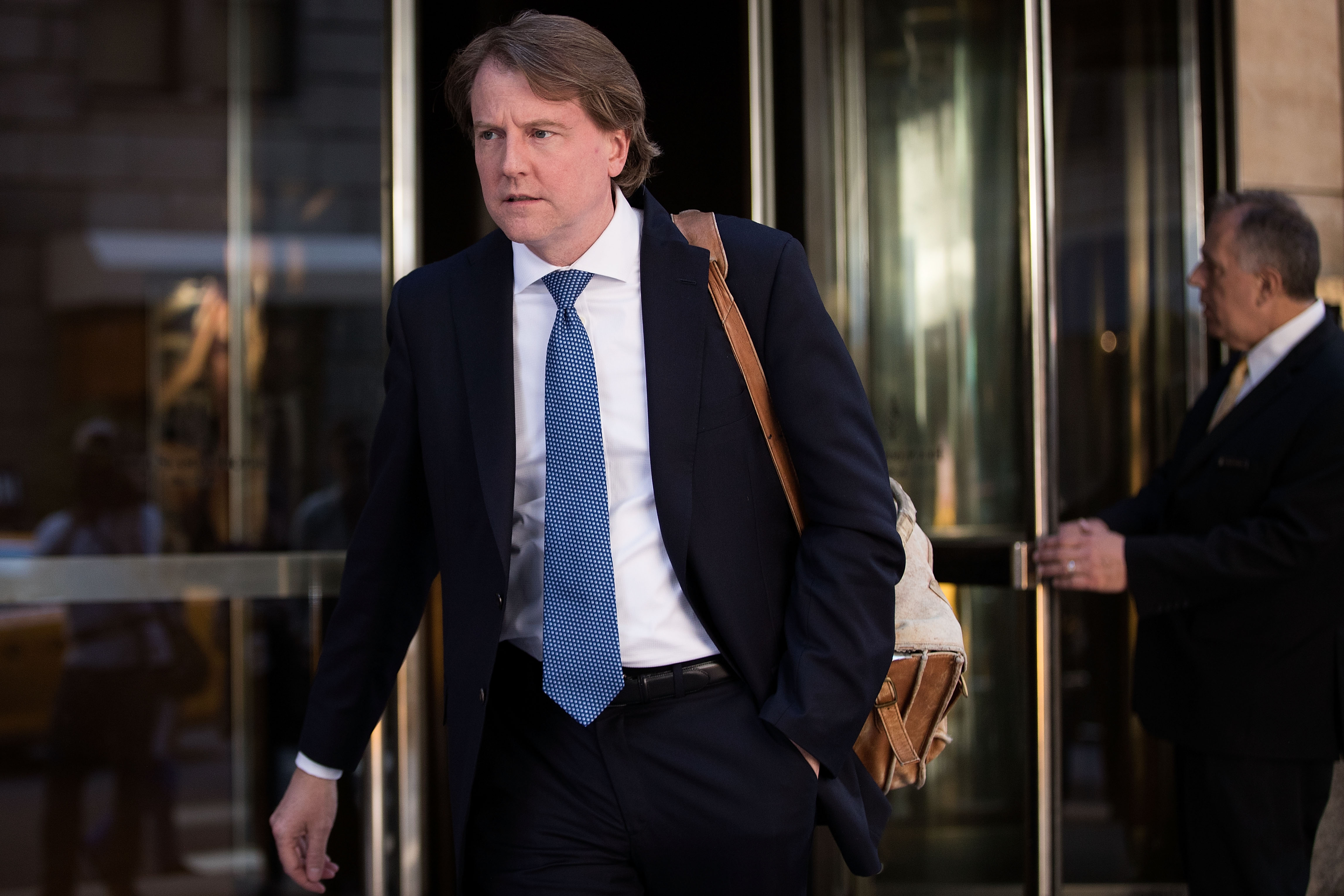 Two of President Donald Trump's most trusted attorneys are increasingly at odds with one another–over personal and professional issues–and at least one of those attorneys has started to badmouth his colleague to the press.
Donald "Don" McGahn and Ty Cobb were both brought into the Trump White House early on in the administration. McGahn was chosen for his allegiance to Trump and so-called scrappiness on the campaign trail. Cobb was brought in as a D.C. insider with a reputation for keeping things on an even keel. Each attorney would be instrumental as the Russiagate investigation moved forward. Hopes were high.
But according to a Wednesday report in the Washington Post, the two aren't quite getting along as planned.
As the Russiagate investigation kicked into high gear, McGahn wanted Cobb to tell Robert Mueller 'No.' That is, McGahn tried to limit his personal exposure–and, of course, Trump's exposure–to Mueller and his army of attorneys.
Telling Mueller–or any investigator/prosecutor–'No' would have been a bit perfunctory for an attorney and theoretically simple enough. All Cobb had to do was assert attorney-client privilege or work-product privilege over White House Counsel staff and communications. This would probably have kept Mueller and his team at bay–at least for awhile.
However, such a move–stonewalling Mueller–would likely have been extremely poor optics no matter how much it might have plausibly protected McGahn, his work and the White House at large.
Ty Cobb ultimately did say 'No'–but he said it to Donald McGahn.
Instead, Cobb waived all potential privileges and told Mueller that McGahn and his staff would make themselves available for questioning and answer all of the special prosecutor's questions without asserting any privileges whatsoever. So much for McGahn's attempted stonewall.
After two days of being grilled by Mueller in December, McGahn was apparently exhausted and then complained to friends that he'd been "thrown to the wolves" by Cobb. As a result of Cobb's eagerness to cooperate with the special counsel investigation, Mueller and his team interviewed seven additional White House attorneys on top of McGahn.
And that's not all. McGahn's beef with Cobb over the Mueller discussions is believed to be an illustrative anecdote.
On numerous occasions McGahn has told people that Cobb "is not a careful lawyer," according to the Washington Post. His reasoning? McGahn believes Cobb isn't doing the proper due diligence viz. carefully reviewing documents. McGahn also apparently thinks Cobb is not sufficiently preparing individuals before they testify.
But McGahn's alleged antipathy toward Cobb goes far beyond legal wrangling and judgment calls. In private, McGahn has questioned out-loud whether Cobb is the source of negative stories about him being leaked to the media.
Law&Crime reached out to McGahn, Cobb and the White House for comment on this story, but no response was forthcoming at the time of publication.
[image via Drew Angerer/Getty Images]
Follow Colin Kalmbacher on Twitter: @colinkalmbacher
Have a tip we should know? [email protected]