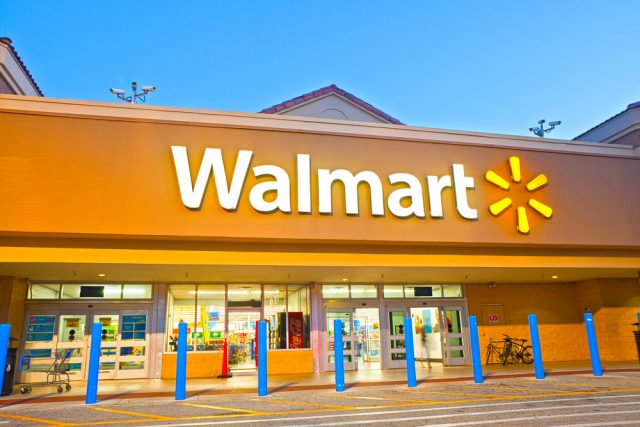 An Ohio man is suing retail giant Walmart saying that they market "Craft Beer" under false pretenses. Matthew Adam, who bought a 12-pack of the beer, filed a false advertising complaint listing various definitions of "craft beer," and arguing that Walmart's product doesn't fit the description.
Adam cited Meriam-Webster Dictionary's definition, which is, "a specialty beer produced in limited quantities," as well as the Brewers Association, which says a craft brewer is "small, independent and traditional." He also states that to be a craft brewer, a brewer must produce less than six million barrels per year, be "less than 25 percent owned or controlled by a non-craft brewer," and only use "traditional or innovative brewing ingredients."
According to the lawsuit, Walmart started selling their line of four "Craft Beers" in 2016. But Adam apparently did some homework and doubts its authenticity. He claims that Walmart names "Trouble Brewing" as its brewer, but that there is no Trouble Brewing. He says that according to government records, Walmart works with Winery Exchange, Inc., now known as WX Brands. The address that Adam says is listed in Treasury Department filings, however, belongs to Genesee Brewing, which Adam believes produces too much beer to qualify as a craft brewer.
Adam accuses Walmart of falsely marketing their beer as craft "to deceive consumers into purchasing [it] at a higher, inflated price." Craft beers regularly go for higher prices than others. The store also allegedly puts their "Craft Beer" next to actual craft beers, instead of mass produced ones.
The lawsuit is seeking class action status for anyone else who may have purchased the Walmart "Craft Beer." Adam is requesting monetary damages for himself and any class members.
A representative from Walmart told LawNewz.com, "We hold our suppliers to high standards and are committed to providing our customers the quality products they expect," adding that they have yet to be served with the complaint, but "we take this matter seriously and intend to defend ourselves against the allegations."
[Image via Shutterstock]
Have a tip we should know? [email protected]