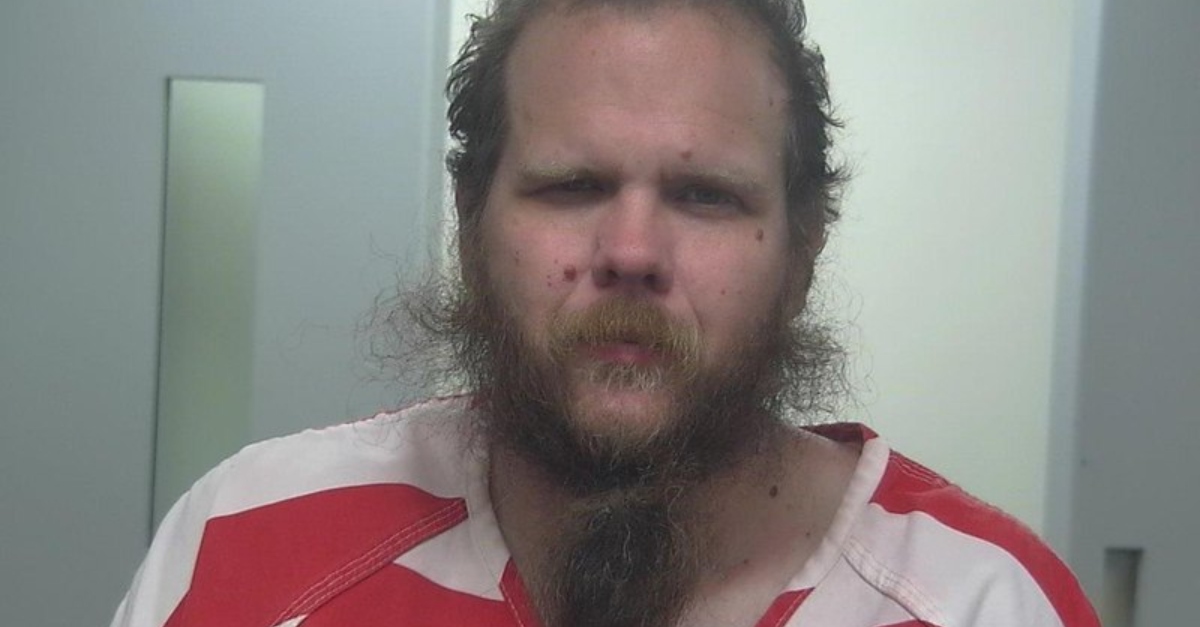 A woman in Tooele, Utah says she was able to escape after she was kidnapped, drugged, and raped by a man known as "Ogre." Casey Ray Nielsen, 36, was arrested for alleged aggravated kidnapping, aggravated sexual assault, rape, and use of possession of drug paraphernalia, police said in a Salt Lake Tribune report.
The alleged victim said a man put a pillowcase over her head, tied her hands and brought her to another man in a detached garage. She claimed this second individual (Nielsen) was armed with a gun and stopped her from leaving. He forced her to take some sort of unknown substance, she said in the probable cause statement.
Nielsen allegedly made the woman pee in an orange bucket that he would dump outside, according to KSL. In the article, the woman said his nickname was "Ogre."
The woman said she managed to escape after Nielsen put her in a car with a pillowcase on her head. She said she pulled on the steering wheel, causing the car to crash. After this, she fled on foot.
Cops interviewed Nielsen on Monday. They claimed to have discovered drug paraphernalia and said Nielsen admitted to using meth, heroin and marijuana. Nielsen denied the other allegations.
Nielsen reportedly has a history of being accused of this sort of thing, however. He was arrested in 2016 for allegedly kidnapping a woman who was able to escape. The defendant pleaded down to firearms and drug charges, and received a suspended prison sentence.
A similar case went nowhere that same year. He allegedly kidnapped and raped another woman, but prosecutors dropped the case after the alleged victim moved from Utah and stopped communicating with them.
Cops said they spoke with the other man implicated in Nielsen's arrest, but he denied his role in the alleged kidnapping, and no charges were announced against him.
A woman who lived at the residence with the garage said the defendant was staying her at home and that he never acted inappropriately with her. She claimed that she even met the accuser, who was in the garage, under a blanket, and apparently undressed. This woman claimed that it didn't seem that the woman was "kidnapped in any way, shape, or form."
[Mugshot via Tooele County Sheriff's Office]
Have a tip we should know? [email protected]