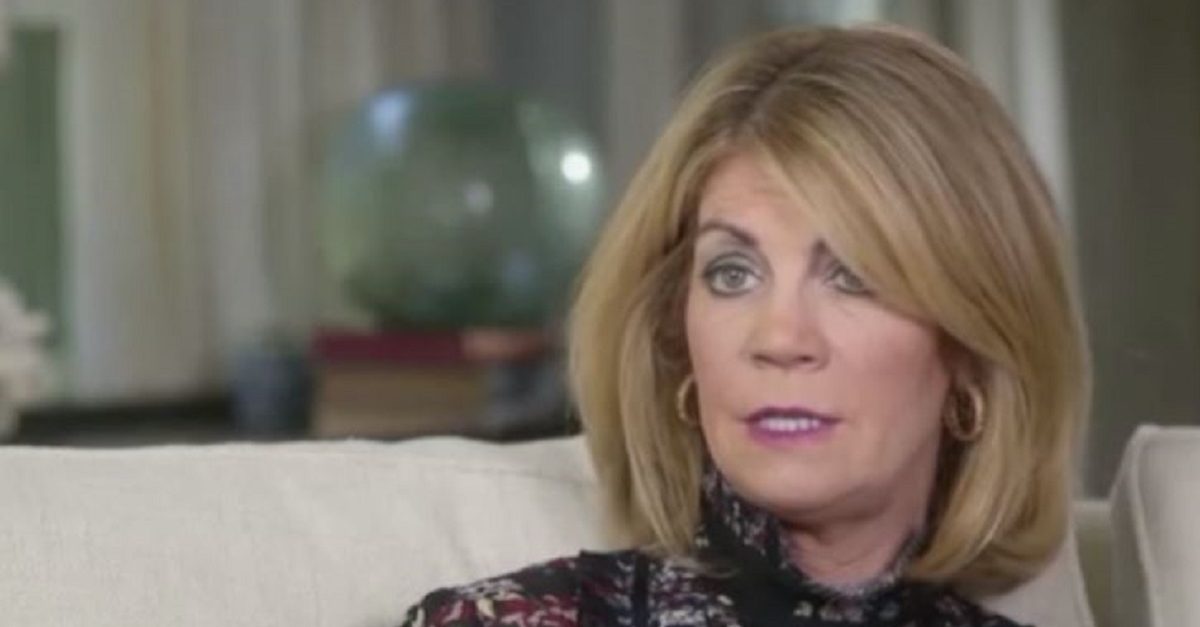 Former Fox News booker Laurie Luhn filed a lawsuit against Showtime, claiming that their upcoming miniseries about deceased former network CEO Roger Ailes uses information from an interview she gave about her experiences without her permission. Luhn also claims that the journalist whom she spoke to pressured her and then lied in his reporting. The eight-part series focuses on sexual misconduct allegations against Ailes, including those from Luhn. She is being portrayed by actress Annabelle Wallis.
Luhn gave a tell-all interview with reporter Gabriel Sherman, which resulted in a New York Magazine article. The article describes Luhn's claims that she was the victim of sexual harassment and "psychological torture" from Ailes for more than 20 years. Luhn went on to discuss details of her experiences on ABC's Good Morning America months later.
Luhn's lawsuit names Sherman as a defendant as well, claiming that he "coerced and induced [her] to be interviewed, telling her through an intermediary, Madelon Highsmith, that she was in grave 'danger' and thus shamelessly and cruelly lured her to be interviewed by Defendant Sherman as so-called 'protection.'" The complaint, filed Tuesday in Los Angeles Superior Court, claims that Luhn contacted Sherman about alleged false and misleading statements and innuendos in his article, but that Sherman "ignored her requests and proceeded on to profit from his works which used, however inaccurately, the likeness and being and life story of Plaintiff."
The lawsuit states that the Showtime miniseries is informed by Sherman's writing—including his book about Ailes, The Loudest Voice in the Room—and thus repeats information that she claims is false. Specifically, the complaint points to the notions that "Luhn sent Ailes' women to his office 'after hours,' as well as falsely representing that she had a history of mental illness, among other perversions of the truth."
Luhn is suing on the basis of alleged violation of her right to privacy under California law and common law, claiming that she never gave permission for her story to be used for commercial purposes, and that she has not been compensated for it. She also brings a claim of unlawful public disclosure of private facts.
Showtime and Blumhouse declined to comment when contacted by Deadline. Law&Crime reached out to Sherman for comment, but he has not responded at the time of this publication.
The complaint seeks injunctions against the airing of the miniseries or any other publication based on her, as well as total damages of $750 million.
That large number is reminiscent of other large judgments sought by Luhn's attorney Larry Klayman. Klayman, the right-wing attorney who founded watchdog group Judicial Watch, is notably representing Jerome Corsi $350 million lawsuit against Robert Mueller in his over allegedly trying to get him to give false testimony. Klayman is also in the middle of another lawsuit against Showtime on behalf of former Alabama Senate candidate Roy Moore, who is seeking $95 million from the network and defendants includign Sacha Baron Cohen over Moore's appearance on Cohen's show "Who is America?"
Read it here, courtesy of Deadline.
[Image via ABC screengrab]
Have a tip we should know? [email protected]